TCT 2017- Transcatheter Cardiovascular Therapeutics Congress 2017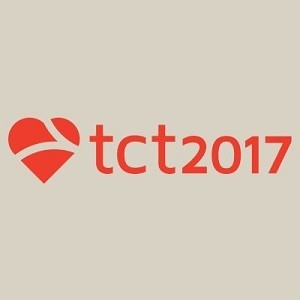 Exhibit
Symposia
Workshops
Organiser
Sponsor
Transcatheter Cardiovascular Therapeutics (TCT) is the world's largest and most important educational meeting specializing in interventional cardiovascular medicine. For over 25 years, TCT has been the center of cutting-edge educational content, showcasing the latest advances in current therapies and clinical research. We hope that our longstanding commitment to lifesaving innovation translates into improved patient care.
Target Audience
This symposium is designed for interventional cardiologists, radiologists, clinical cardiologists, scientists, vascular medicine specialists, cardiac and vascular surgeons, nurse practitioners, cath lab technicians, and other healthcare professionals with a special interest in the field of interventional and vascular medicine.
Needs Statement
TCT provides the latest evidence-based data, presented by leading physicians, nurses, and scientists, that will affect the practice of interventional cardiology and endovascular medicine. TCT showcases the practical applications of current and emerging techniques and technologies and an unparalleled diversity of Live Case presentations from universities and medical centers from around the world. In the field of interventional cardiology, only TCT combines the late-breaking science and practical education that physicians need to improve patient outcomes.
Activity Goals
The overall goal of this activity is to improve the competence and performance of our target audience by delivering cutting-edge educational content that showcases the latest advances in current therapies and clinical research. We hope that our longstanding commitment to lifesaving innovation will translate into improved patient care.
Learning Objectives
By the end of the symposium, participants should be able to:
Apply the results from important clinical trials and evidence-based medicine to guide the management of patients with atherosclerosis and structural heart disease
Incorporate new interventional technologies and procedures into the care of patients with complex coronary and endovascular disease
Integrate advances in diagnostic evaluation and therapeutics into the treatment of patients with carotid and peripheral arterial disease
Implement appropriate pharmacologic management in the care of patients undergoing diagnostic arteriography and interventional therapies before, during, and after catheterization
Identify new interventional technologies and propose appropriate applications for patients with cardiovascular disease
CME Credit Claim
To claim your CME or CNE credits, please use the CRF Events app on your mobile device. The CRF Events app can be found in the App Store and Google Play Stores.
Successful completion requires a brief evaluation of each of the sessions attended and an evaluation of the TCT conference as a whole. Evaluations will address content, presentation, possible bias, and future educational needs.
For any CME or CNE related inquiry, please email [email protected].
TCT 2017 Registration Pricing
All prices are listed in US dollars (USD). Registration rates change according to Eastern Time (ET).
Early Registration
Advance
Registration
On-site Registration
Full Conference
By June 21, 2017 (11:59

PM ET

)
June 22 (12:00

AM ET

) to September 7, 2017 (11:59

PM ET

)
September 8, 2017 (12:00

AM ET

) Onward
Physician
$1,699.00
$1,799.00
$1,949.00
US Fellow++
$0
$0
$0
International Fellow++
$0
$0
$0
Allied Health Professional
$399.00
$499.00
$599.00
Industry Professional
$1,699.00
$1,799.00
$1,949.00
US Government Official+
$160.00
$199.00
$229.00
New Physician Attendee*
$1,499.00
$1,599.00
$1,699.00
Cardiovascular Professionals (CVP) Course ONLY
Physician
N/A
N/A
N/A
Fellow++
N/A
N/A
N/A
Allied Health Professional
$249.00
$249.00
$249.00
Allied Health Professional PCNA
$189.00
$199.00
$209.00
Industry Professional
N/A
N/A
N/A
US Government Official+
N/A
N/A
N/A
New Physician Attendee*
N/A
N/A
N/A
TCT360 ONLY
$499.00
$499.00
$499.00
Additional Items (Only available for purchase with a TCT Full Conference registration.)
ABCs of Interventional Cardiology Primer
$0
$0
$0
FDA Town Hall (Add On)
$0
$0
$0
TCTMD Gold Membership
(1-Year)
$618.00
$618.00
$618.00
AGENDA HIGHLIGHTS*
SUNDAY
ABCs of Interventional Cardiology
CardioVascular Professionals (CVP): 26th Annual Nurse/Tech Symposium Registered Cardiovascular Invasive Specialists (RCIS) Review Course/Reception
Partnership Sessions
MONDAY THROUGH THURSDAY
Live Case Transmissions
Late-Breaking Clinical Trials
First Report Investigations
TCT Award Ceremonies, Including 2017 Career Achievement Award
Innovation Sessions
Featured Clinical Research and Oral Abstracts
Learn the Techniques
TCT Hot Topics
Coronary and Structural Theaters
SPECIAL SESSIONS
Poster Abstracts
Breakfast Meetings
Maintenance of Certification (MOC) Course
Presentation Theater Programs
Evening Programs
FDA Town Hall
*Subject to change
More events