Acute Cardiovascular Care 2019
Exhibit
Symposia
Workshops
Organiser
Sponsor
We would officially like to welcome you to the next annual meeting of the Acute Cardiovascular Care Association of the ESC, which will be held in Malaga from 2 to 4 March 2019.
Our congress is the leading scientific event for all healthcare professionals working in acute cardiac care. This meeting brings together cardiologists, intensivists, anaesthesiologists, internists, cardiac surgeons, nurses, paramedics and other allied professionals who care for acutely ill cardiac patients.
The programme will offer in-depth presentations by leading experts on acute coronary syndromes, acute heart failure, reperfusion and revascularisation, circulatory support in shock or pre-shock, management of arrhythmias in the acute setting, general intensive care, as well as secondary prevention with a focus on antithrombotic therapy, lipid-lowering and anti-diabetics.
The Acute Cardiovascular Care Association of the ESC continually invests in the education of young doctors and researchers. The aims and objectives of our congress are rather simple; delegate education and the dissemination of knowledge in order to further improve patient outcomes. This will be done by gathering leading specialists who will present the latest advances in the field of acute cardiovascular care.
Research will also be at the heart of the congress and we encourage you and your colleagues to submit the latest results of your research as well as your challenging clinical cases for a chance to be selected for oral abstract sessions or poster sessions and compete for the Young Investigator Awards or ACCA Research Prize.
We look forward to welcoming you to Malaga!
Programme is available here!
Registration is available here!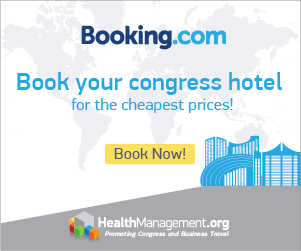 More events