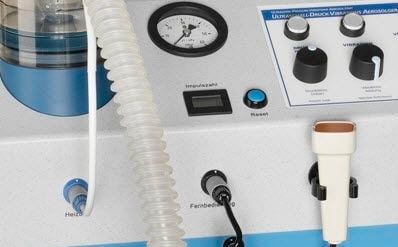 Ultrasonic nebulizer / manosonic 1.7 MHz | VibraSonic HEYER Medical
1.7 MHz | VibraSonic
The HEYER VibraSonic is easy to operate and provides treatment for a wide range of infections of the respiratory system. The VibraSonic covers almost all the parts of the respiratory system; it covers both the upper and the lower respiratory system. The HEYER VibraSonic specially covers the paranasal sinuses and the eustachian tube, thus HEYER VibraSonic provides effective treatment for infections of the eustachian tubes and the ostia of the paranasal sinuses. The VibraSonic uses alternate or combined application of three functional principles to achieve it?s therapeutic effect. The three functional principles are ultrasonic nebulizer, aerosol vibration and positive pressure application.
Type:ultrasonic
Features:manosonic
× × × × × × × × × × × × ×
56130 Bad Ems, Germany, Postfach 1345, 56120 Bad Ems
× × × × × × ×
---