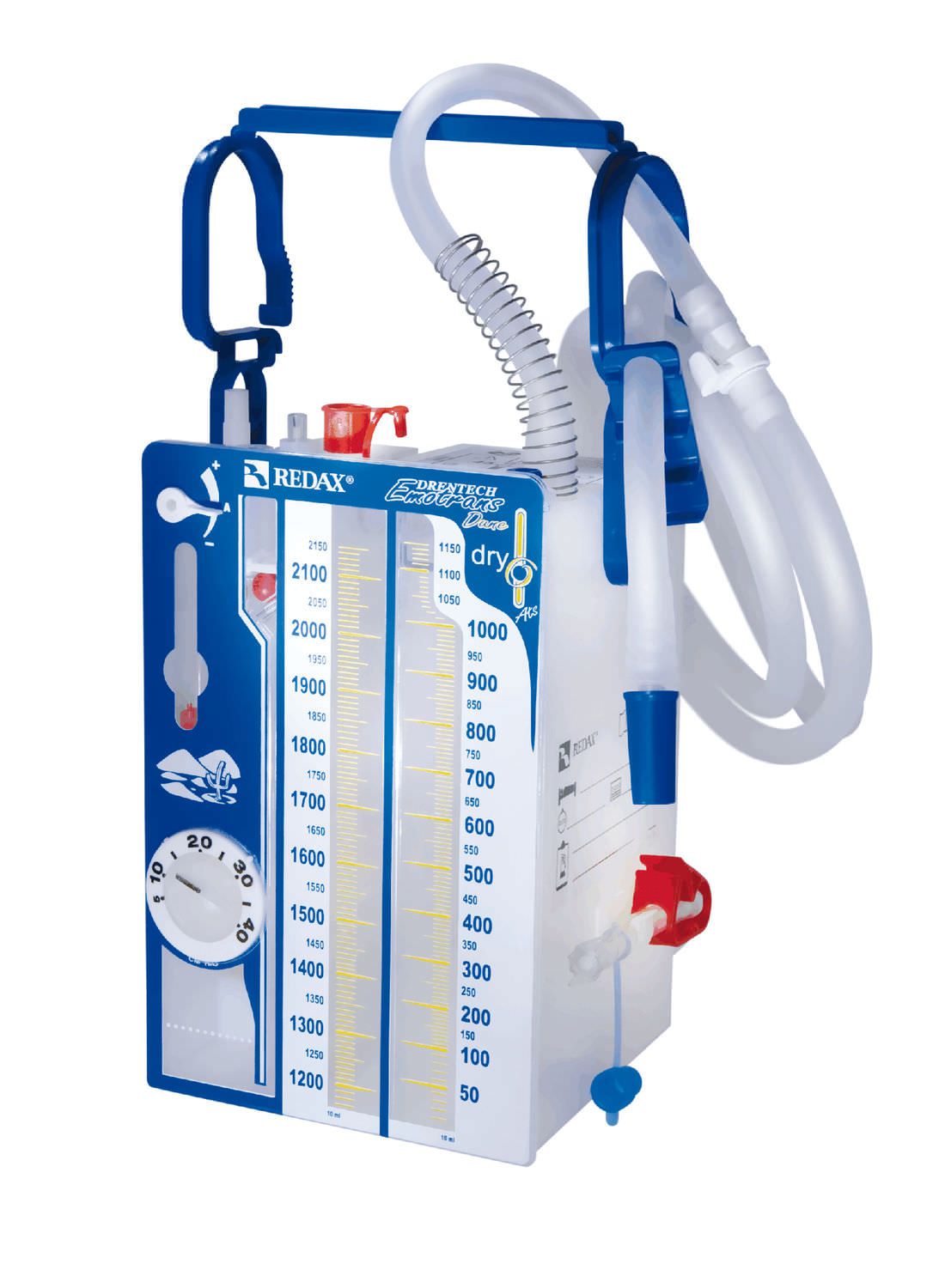 Single-chamber pleural drainage set DRENTECH® EMOTRANS DUNE REDAX
DRENTECH® EMOTRANS DUNE
The device featuring a solid stable design is the most innovative latest and compact equipment used in completely dry chest drainage encompassing auto transfusion applications. The anti-reflux valve blocks any external contact that helps the completely drying of device to assure patients full protection. The drainage system controls vacuum with help of calibrated mechanical valve. It has been developed to incorporate use of integral filter that is positioned inside collection chamber. Emotrans Dune is fitted with a large filter for screening blood clots via 200 micron mesh membrane. The only systems that come with in-built double filtration are: macro aggregates and micro-aggregates. Macro aggregates accounts for filtering inside chamber while micro-aggregates, generated in the ATS Chest Drain, blood bag facilitates blood recovery into the collection chamber, depending on requirements claimed by clinical needs. This flexibility does not demand individuals of blood bag every time, helping in containing operating costs. Emotrans Dune is well suited for adults as well as pediatric requirements because of its easy to read and accurate graduated scale.
a:1:{i:0;a:2:{s:4:"name";s:19:"Number of chambers:";s:3:"val";s:14:"single-chamber";}}
× × × × × × × × ×
× × × × × × ×
---