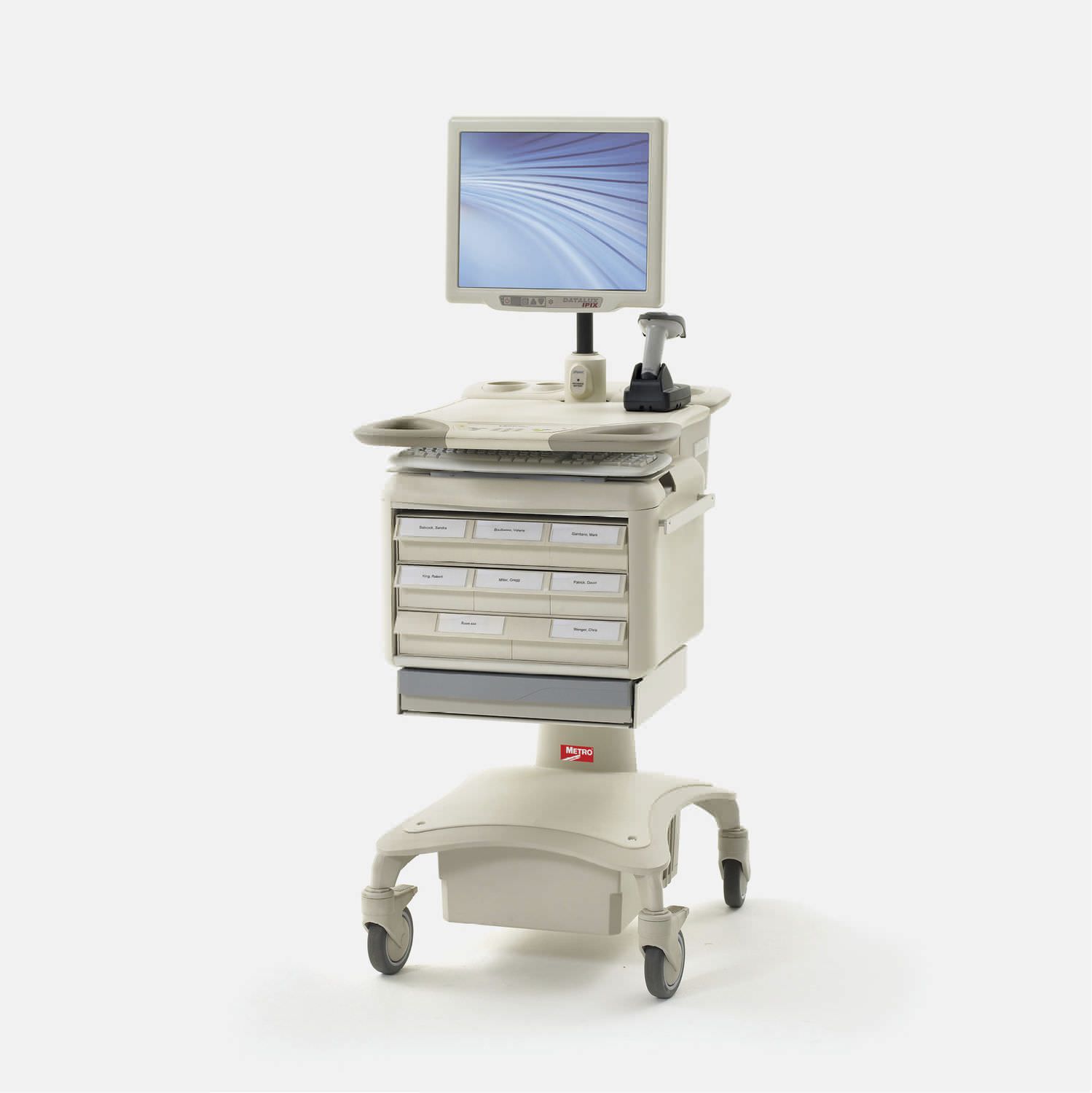 Medicine distribution computer cart / medical iPoint.1, iPoint.3 - COW InterMetro B.V.
iPoint.1, iPoint.3 - COW
Introducing, Lionville Series iPoint.1 and iPoint.3 that use mobile computing work stations that easily connect clinicians with inputs and information that is on par with changing times and trends while providing support to medical applications. Designed to be used by nurses with configured ergonomic settings that combines features of security in a work station that also saves time, the system delivers compact solutions. The benefits include a locking system that is key less with non locking models. It also includes multi-store tiers for storage and patient drawers. Known to be flexible in nature, it has an open architecture power AC that is supplied and supported to a range of on-board computing accessories and options like dispensers for cups and scanners made for bar codes that meet the health care facility needs on par with the updating and ever demanding technology.
---