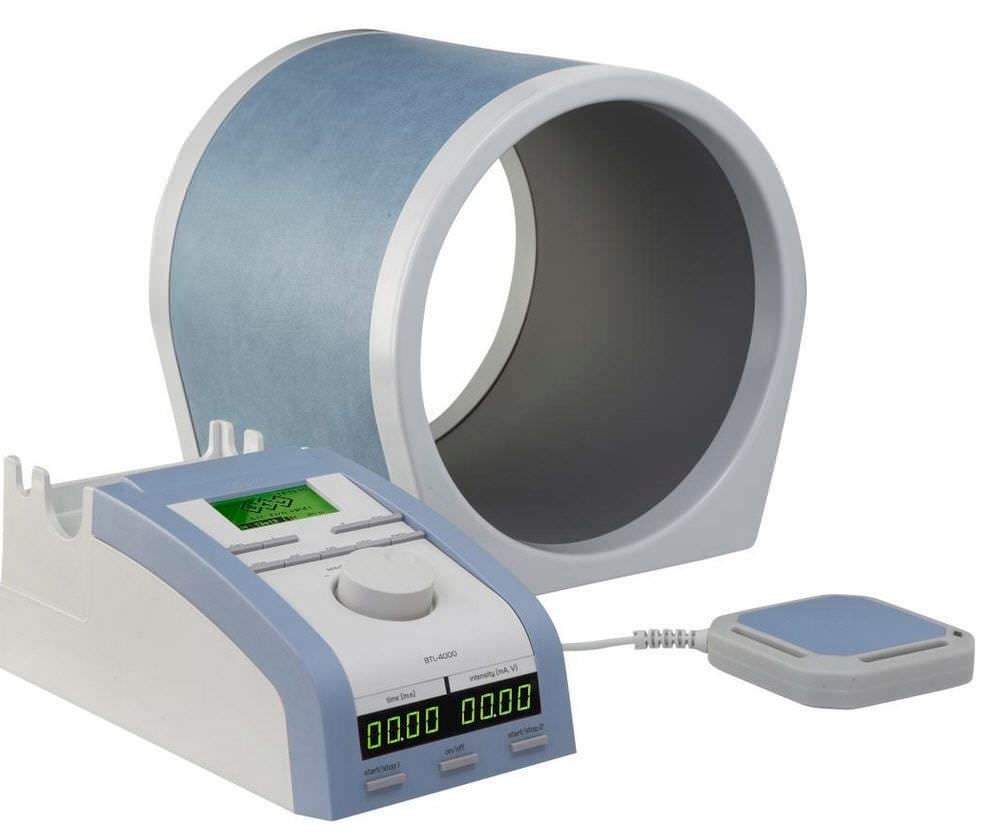 Magnetic field generator (physiotherapy) / 2-channel BTL-4920 Magnet Professional BTL International
BTL-4920 Magnet Professional
The 2-channel Magnetotherapy equipment is used to treat two patients simultaneously. It works on a combination magnetic fields that are static and pulsed. The features of the equipment are that it has two channel portable magnetic therapy units along with graphic displays and many other features. It uses some protocols that are set as per years of medical research done in the fields of Focused Magnetic Field technology. With this feature the device can concentrate on the area that needs therapy without any side effects. The device has be used in multiple fields like sports medicine, gynaecology, ENT, paediatrics , orthopaedics , rehabilitation, dermatology, dentistry and general practice. The therapy is painless and helps in faster recovery. You can choose from a range of about six types of lightweight magnet therapy that are very comfortable. The best part is that it does not cause any inflammation. It is equipped with batteries that can be recharged and maintenances of accessories.
Type:magnetic field generator
Number of channels:2-channel
× × × × × × × × × ×
Makovskeho namesti 3147/2,
× × × × × × ×
---