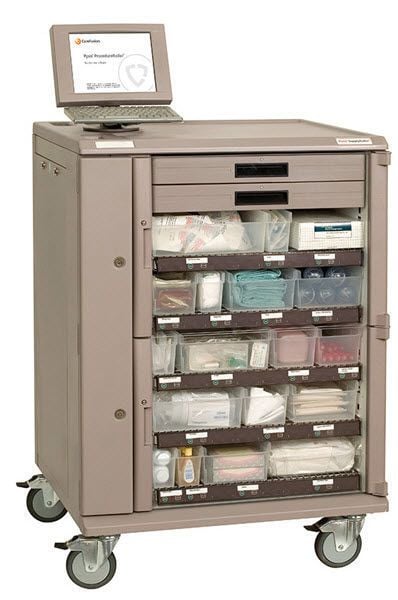 Inventory management system / medical Pyxis SupplyRoller® system CareFusion
Pyxis SupplyRoller® system
The Pyxis SupplyRoller® system from CareFusion offers clinicians convenient, on-the-go access to supplies at the point-of-care. The battery-powered system offers the same benefits as the Pyxis SupplyStation® system, while also reducing costs typically associated with product-based carts and bedside inventory. Equipped optional wireless capabilities, the Pyxis SupplyRoller system provides the ability to set and manage inventory levels and interface with supplier and hospital information systems. Accurate reporting for supply use helps facilitate charge capture.
a:2:{i:0;a:2:{s:4:"name";s:12:"Application:";s:3:"val";s:7:"medical";}i:1;a:2:{s:4:"name";s:9:"Function:";s:3:"val";s:9:"inventory";}}
---