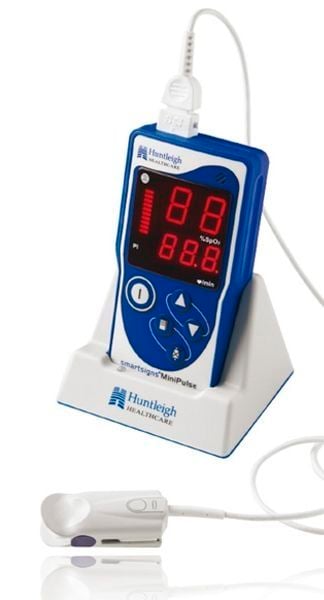 Handheld pulse oximeter / with separate sensor SMARTSIGNS® MINIPULSE Huntleigh Diagnostics
SMARTSIGNS® MINIPULSE
The smartsigns MiniPulse is the latest addition to the growing range of smartsigns patient monitoring systems. Designed in the UK, this ergonomically styled hand-held device displays a patient's saturation level and pulse rate on large and high visibility LED displays. Fast and reliable measurements can be made on all patient groups, including adult and pediatric.
a:1:{i:0;a:2:{s:4:"name";s:14:"Configuration:";s:3:"val";s:30:"handheld, with separate sensor";}}
× × × × × × × × × × × × × × × × × × × × × × × × × × × × × ×
× × × × × × ×
---