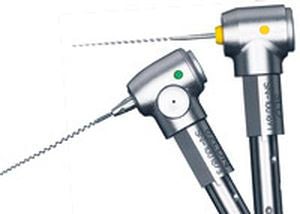 Dental contra-angle / with light 1:1 | GENTLEpower LUX 20 LP Kavo
1:1 | GENTLEpower LUX 20 LP
The product features a transmission ratio 1:1. Coated by KaVo Plasmatec, the product's internal cooling media appear separately. A thermal disinfector washes the product. It is sterilized to a temperature of 135°C (275°F). This universal shank conveniently connects to all appropriate INTRA LUX heads. The transmission ratio being 1:1, the GENTLEpower LUX 20 LP proves to be the basic equipment of caries excavation.
a:1:{i:0;a:2:{s:4:"name";s:22:"Other characteristics:";s:3:"val";s:10:"with light";}}
---