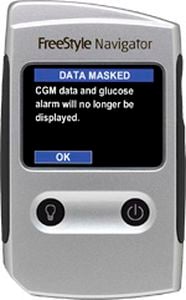 Continuous blood glucose meter / wireless FreeStyle Navigator II Abbott Diabetes Care
FreeStyle Navigator II
The FreeStyle Navigator II is the next generation technology in continuous monitoring. Glucose control can be difficult to achieve for some patient, but this device allows continuous monitoring system that could help users overcome that challenge. Aside from using the FreeStyle Navigator II together with an insulin pump device, health care professionals could also use this device for even shorter periods of time to figure out what blood glucose variability could occur between the finger stick measurements of its user and also to identify possible therapy changes.
a:2:{i:0;a:2:{s:4:"name";s:19:"Measurement method:";s:3:"val";s:10:"continuous";}i:1;a:2:{s:4:"name";s:22:"Other characteristics:";s:3:"val";s:8:"wireless";}}
× × × × × × × × × × × × × × × × × × × × × × × × × × × × × ×
× × × × × × ×
---