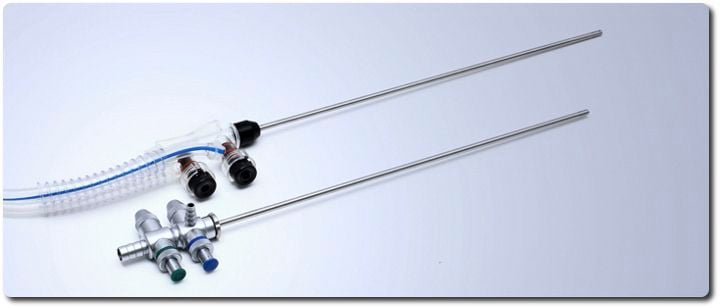 Aspirating cannula / laparoscopic surgery / irrigation Ackermann Instrumente
Ackermann Instrumente
Ackermann offers a variety of endoscopic instruments including a line of both single-use and reusable suction/irrigation systems. With a variety of these systems to choose from and customized systems also available, Ackermann can satisfy your individual requirements. Suction-irrigation systems with pistol handles, and featuring multiple tubings and extensions are readily available.
Medical procedure:irrigation, aspirating, laparoscopic surgery
× × × × × × × × × × × × × × × × × × × × × × × × × × × × × ×
× × × × × × ×
---