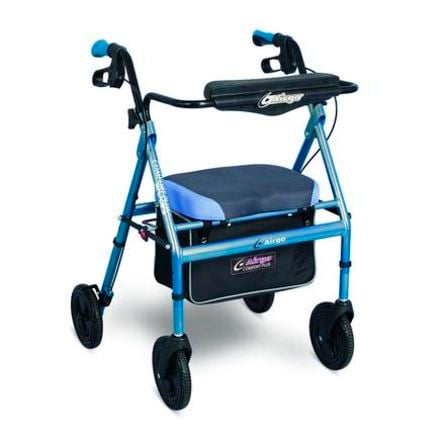 4-caster rollator / with seat / height-adjustable Airgo® Comfort-Plus™ XWD Airgo
Airgo® Comfort-Plus™ XWD
The ultimate in comfort! Extra-wide Ergo-form cushion-top handles. Ergo-Seat & Ergo-Back with memory foam. Extra-large shopping basket. Height adjustable frame fits most anyone. Easy tool-free set-up. Reflective logos and piping for added visibility. Comfort-grip™ non-marring wheels offer better grip. High quality paint for long lasting finish. Maximum weight 400 lb (181 kg).
a:2:{i:0;a:2:{s:4:"name";s:18:"Number of casters:";s:3:"val";s:8:"4-caster";}i:1;a:2:{s:4:"name";s:24:"Options and accessories:";s:3:"val";s:28:"height-adjustable, with seat";}}
---