Program Manager/Sr. Program Manager, Digital Diagnostics / Cytology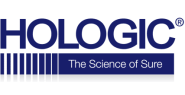 Allergy and Immunology > Allergy and Immunology
Job Summary
Program Manager with a proven track record of independently, passionately and effectively driving New Product Development and Sustaining programs spanning from product concept through market implementation and support. Ideal candidate will be familiar with FDA-guided phase gate processes for product development.
General Duties and Responsibilities
The incumbent may be asked to perform other function-related activities in addition to the below mentioned responsibilities as reasonably required by business needs.
Act as an independent leader of large and complex product development projects and other product sustaining initiatives consisting of a cross-functional team.
Establish project objectives and work plans including budgets and resource requirements. Delegate assignments to functional area team members and track key project activities to successful completion.
Ability to drive effective cross-functional team collaboration to optimize team strengths, while delivering commercialized products that are clear winners. Ensures that customer-focused design requirements are at the center of Hologic's decision making process.
Demonstrated ability to proactively identify and resolve product and project risks.
Drives for program success while ensuring consistency and alignment across all product development projects by innovatively overcoming constraints, problems and issues.
Responsible to maintain and update realistic project P&L.
Anticipate program risks and proactively work with teams to mitigate those risks
Specific Expected Duties and Responsibilities
Support cross-functional team through Hologic's new product development process, external studies, leadership presentations
Program leader, mix of New Product Development and on market support activities

Primary implementation program lead for worldwide product launches. Ensure functional teams are fully engaged and support global and local marketing leads, responsible for commercialization, in any way necessary for successful regional launches
Support the US marketing lead and all functional teams in preparation for critical product launches
Manage core team meetings, including circulating agendas, optimizing functional team inputs and communications during the Core Team Meetings
Maintain program schedule, high-level milestones, and the plans to reach those goals. Communicate early and often, and drive teams to meet their milestones.
Be the go-to person for a worldwide cross-functional team to approach with issues, questions, recommendations
Be the bridge across functions and levels of leadership
"Keep the trains moving on time"

Budgeting and accruals – ownership across R&D department and responsibility for program budgets and spending

Submit quarterly reforecast templates
Manage monthly accrual process
Track monthly spend across the portfolio, work with team on hitting budgeted spend
Work with finance and Project Management Office portfolio on achieving budge
Qualifications
Education
BS, BA Degree required, in Science or Engineering preferred
PMP Certification desirable
Experience
5+ years of experience in Program Management leading development programs that delivered commercially successful products which exceed customer and commercial expectations
Experience leading large cross functional projects and team preferred
Skills
Extensive knowledge in Product Development or Project Management/Leadership
Advanced knowledge of Design Control procedures
Expert in management of project risks
Strong communication and teamwork skills
Strong interpersonal skills
Experience with ISO and FDA quality systems regulations and development cycles
Agency and Third-Party Recruiter Notice:
Agencies that submit a resume to Hologic must have a current executed Hologic Agency Agreement executed by a member of the Human Resource Department. In addition, Agencies may only submit candidates to positions for which they have been invited to do so by a Hologic Recruiter. All resumes must be sent to the Hologic Recruiter under these terms or they will not be considered.
Hologic's employees are subject to third-party COVID-19 vaccination requirements, including from customers and governmental entities. Hologic is an equal opportunity employer and consistent with federal, state, and local requirements, will consider requests for reasonable accommodation based on disability or sincerely-held religious beliefs where it is able to do so without undue hardship to the company.
Hologic, Inc. is proud to be an Equal Opportunity Employer inclusive of disability and veterans.
#LI-GT1
---
Apply Now