Application Specialist Diagnostics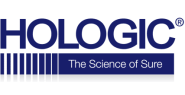 Allergy and Immunology > Allergy and Immunology
With technology advancing at a rapid pace — growing more complex with every year — the role of Application Specialist is becoming more important and playing a larger role in the sales process. Accordingly, you will support customers in all aspects of product implementation and upselling, working alongside sales representatives, coordinating customer adaptation and implementation of technology.
In this role you will be involved in, and responsible for, on-site installation, customer training, education and troubleshooting Hologic's Molecular products including consumables, instrumentation, and applications.
Duties & Responsibilities
Support Field Service Engineering (FSE) in the installation of equipment as needed
Education and training on product line
Work with sales representative for menu training and implementation (≥ 40-50% of time)
Provide troubleshooting assistance and be available for all tech support needs via phone, call, Customer Care Visit (CCV), e-mail, virtual calls
Work independently to coordinate training, troubleshooting and maintenance support to customers while being responsive to customer
Support, develop and maintain strong customer relationship by acting as a liaison between the customer and various Company's departments (Tech Support, Customer Service, Marketing, Medical Affair, Tender Office, etc.)
Conduct internal training for co-workers to assist in furthering knowledge of Hologic molecular product line
Assist with developing presentation materials for training or customer materials
Provide support to product/clinical studies
Perform other related duties as assigned ad-hoc by management
To be successful in this role, you will require previous experience and skills in the following;
Experience working as an applications specialist in a similar organization
Excellent communication, interpersonal, self-management, and planning skills
Experience working with customers in governmental and public institutions
Ability to transfer knowledge and train users.
Effective customer consultative skills which include a positive attitude, helpful customer interaction, and maintenance of ongoing customer relationships
Bachelor's degree in biomedical sciences or related field
Join us as today in a role that will affect the lives of millions. Unleash your true potential and drive your own success in a company that is as ambitious and future focused as you.
---
Apply Now