Intelligent Health UK 2023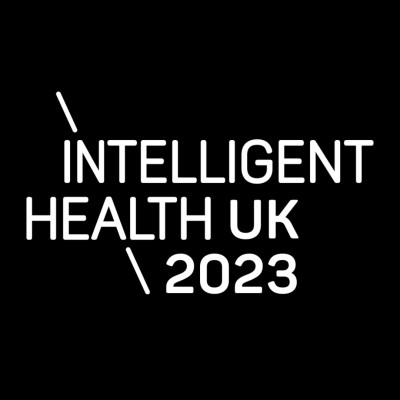 Exhibit
Symposia
Workshops
Organiser
Sponsor
What's Intelligent Health UK?
Intelligent Health UK will return to London and bring together again the global AI and healthcare community – clinicians, hospital heads, data scientists, startups, academics, and investors – to advance discussions on how to apply AI and drive technological collaboration in healthcare.
Key Themes in 2023
Using AI to help the NHS continue to innovate, recover from the pandemic and ease the backlog in care
Where can AI take us – with practical, real-world use cases of developing, deploying and adopting AI systems in health and care
How can technology and AI be used to improve population health and reduce health inequalities?
Harnessing the benefits of AI in healthcare – safely and ethically
Scaling AI projects in the NHS – leading digital change, interoperability and innovation
Using AI to address the expected increase in mental health care needs
Using technological innovations in speech recognition, personalised medicine, diagnostics, clinical patient care, robotics, NLP, ehealth records, medical imaging, interoperability, hospital management to improve patient outcomes
Where are the challenges and opportunities for physicians to use AI, for data driven thinking and adoption in hospitals?
Making AI work for the hospital leadership team: lessons on the AI journey
Who's coming?
Hospitals, Health Practices, Big Tech, Health Tech AI, Startups, Pharma, Biotech and Medical Device, Health insurers, Academics, Investors, Associations
CEO, CTO, CMIO, CCIO, CIO, CDIO, CMO, CDO, CSO, Directorate Digital Lead​​
VP, Director, Head of, Managing Director, Head of Technology/Innovation/ AI/ Machine Learning/ Computer Vision/ Cognitive Computing/Data Science/ Data Analytics/ Data Strategy
Clinicians and healthcare professionals:
Heads of, Directors, Consultants in Oncology, Radiology, Pathology, Medicinal Chemistry, Cell Therapy, Rare diseases, Biosimilars, Imaging, Diabetes, Opthalmology, Cardiology, Diagnostics
More events