IEEE 35th International Symposium on Computer Based Medical Systems (CBMS)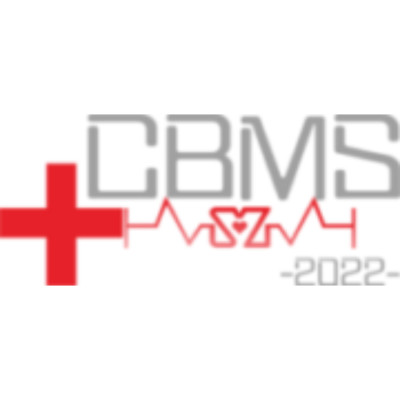 Exhibit
Symposia
Workshops
Organiser
Sponsor
The 35th IEEE International Symposium on Computer-Based Medical Systems (IEEE CBMS2022) will be held at Shenzhen talent Park, Shenzhen, China, from 11st to 22nd of July 2022.
Attracting a worldwide audience, CBMS is the premier conference for computer-based medical systems, and one of the main conferences within the fields of medical informatics and biomedical informatics. CBMS allows the exchange of ideas and technologies between academic and industrial scientists. The scientific program of IEEE CBMS 2022 will consist of regular and special track sessions with technical contributions reviewed and selected by an international programme committee, as well as, keynote talks and tutorials given by leading experts in their fields. The IEEE CBMS 2022 edition also aims to host high-quality papers about industry and real case applications as well as allow to researchers leading international projects to show to the scientific community the main aims, goals, and results of their projects.
Important Dates
Deadline for special track proposal: 24 January 2022
Special Session Track Notification: 31 January 2022
Papersubmission deadline: 25 April 2022
Notification of acceptance: 23 May 2022
Camera-ready due: 6 June 2022
Registration

Early registration deadline: 6 June 2022

Conference: 21 July 2022
(All submissions close 11:59 pm Anywhere On Earth [AOE])
Important dates:
Special Session Track Due: 24 January 2022
Special Session Track Notification: 31 January 2022
Special Session Paper Submission Deadline: as for main conference
Special Session Paper Notification: as for main conference
IEEE CBMS 2022 solicits proposals for organization of special tracks that will be held in parallel with the general conference track. A special track consists of a group of papers in a sub-discipline of biomedical engineering/technology, health informatics or a specialized field.
Special tracks are an integral part of most CBMS conferences since 2005. The themes of the special tracks should not overlap with the general conference topics and should focus on emerging research fields. Their papers should report on significant unpublished work, they are required to meet the same standards and are included in the conference proceedings.
We welcome proposals that promote a more intensive interaction between different communities and proposals that promote cooperation to solve interdisciplinary problems. Proposals on special tracks on how computer-based medical system can make the world stronger against disease outbreaks are strongly encouraged.
For the 2022 edition of CBMS, we particularly solicit proposals on:
Federated Learning on Medical Data
Social Data Medical Analytics
Semantic Web approaches, as applied to medical data
Synthetic twins
Transformer in Medical data analysis
Multimodel Learning in Medical Imaging and informatics
but Special Tracks may focus on
areas adjoint to computer-based medical systems and other disciplines,
advanced topics on computer-based medical systems, or
specific application areas of computer-based medical systems.
Special Track Proposal Submission and Review
Proposals for Special Tracks at CBMS 2022 must be contained:
Title
Aims and scope
Topics of interest
Relevance to the CBMS in general and to the 2022 edition in particular
Organizers
Potential programme committee members
Estimation of the number of expected submissions
For each organizer in (5), provide name, affiliation, country, email and a short biographical sketch, describing relevant qualifications and experience in the organization of past events at CBMS or other major conferences; identify at least one organizer as the contact person.
Special session proposals will be reviewed by the Special Track Chairs (ST Chairs) in close interaction with the CBMS 2022 General Chairs and PC Chairs.
More events