ESC Digital Health Week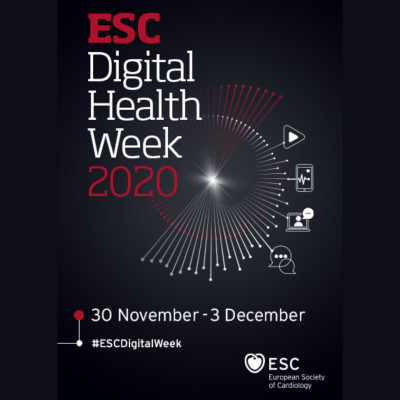 Exhibit
Symposia
Workshops
Organiser
Sponsor
With this second Summit on Digital Health, the ESC is positioning itself at the forefront of this new domain in Cardiovascular Medicine. We aim to provide a structured scientific and educational programme, as well as a platform for exchange and interaction to support the development of Digital Health across the ESC and its constituent bodies.
A variety of stakeholders will contribute to this event: Clinicians, Key Opinion Leaders, new digital technology developers and start-ups, Industry partners from the Pharmaceuticals and Medical Devices sectors.
A rich scientific programme covering the latest, cutting-edge technology will be the platform for interactive discussions on all things Digital Health via various formats such as roundtables, call for Technology Sessions, workshops, Industry Tech Talks and a dedicated Exhibition Area.
Outcomes of onsite discussions and debates will effectively work towards smooth implementation of Digital Health solutions in healthcare and ultimately contribute to our global mission to reduce the burden of cardiovascular disease.
Programme available online here
Registration available online here
More events