Connected Health Conference 2019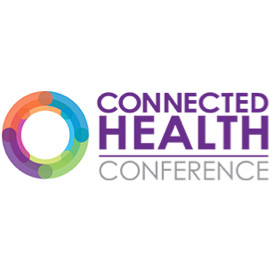 Exhibit
Symposia
Workshops
Organiser
Sponsor
What is the Connected Health Conference?
CHC is the global platform for provocative and forward-thinking discussion, deal-making opportunities, and real-world perspectives. In 2019, join us again in Boston, the hub for health and innovation, world-renowned medical and academic institutions, and technology development. We look forward to convening a diverse audience of innovators from across healthcare, health IT, public policy, consumer technology, research, the investment community and academia.

What is the CHC19 Theme?
Designing for healthy habits & better outcomes
The devices, data and market demand are in place to support a major shift in human health through connected health technologies. The Connected Health Conference is where the future of health resides.

Who should attend?
At the Connected Health Conference you're among experts and peers who understand the challenges and goals in advancing connected care from an array of perspectives, including:
Healthcare providers: Ambulatory decision-makers, physicians, RNs, and physician practices

Developers and Innovation Leaders: CTOs, CIOs, Innovation Directors
Government and Academia: VA, DoD, academic medical centers, OCR, SSA
Payers: Private and public health insurance plans and related stakeholders

Why attend?
The Connected Health Conference has a rich tradition of bringing you the latest thinking, emerging applications and technologies, undiscovered entrepreneurs and proven leaders in connected health. This year's Connected Health Conference program creates a dynamic learning and networking environment, showcasing forward-thinking approaches and technologies that are driving integration of connected health into consumer health and care delivery, featuring such opportunities as:

New Exhibit Floor Setup: showcasing latest global developments and innovations
Dynamic Content Deliverables: including TED Talks style 20-minute keynotes, interactive panels, debates, interviews and product demos
Curated Networking Opportunities: experience new opportunities to interact with experts and potential partners
Explore the Impact of Design: through compelling sessions focussed on 'retailing' of health, personalisation and engagement, clinician wellbeing, workflow and data, UX design for clinicians, data privacy and security, and much more...
Programme available online here
Registration available online here
More events