COCIR Digital Health Summit 2017
Exhibit
Symposia
Workshops
Organiser
Sponsor
About the 4th annual COCIR Digital Health Summit
The objective is to support the development of measures in the digital health and care domains that will advance the Digital Single Market. The outcomes of the panel debates and discussions may help define some of the measures for inclusion in a multi-stakeholder Digital Health Roadmap. The Summit is organised around four themes:
Accelerating large-scale deployment of digital health to transform health, social and long-term care models in the EU;
Sharing data, collaborating and coordinating across the continuum of care to deliver people-centred care and overcome the current fragmentation of health and social care systems;
Unleashing Intelligence through analytics and deep learning that support care delivery at the point of care, precision medicine, population health management and research, and
Managing cybersecurity and data protection to build trust while delivering technological innovation in health and care.


WHY SHOULD YOU ATTEND?
The 4th COCIR Digital Health Summit offers the unique opportunity to:
LEARN about how digital health is supporting health systems in their journeys towards integrated care and the shift to a patient-centred approach.
NETWORK with peers and get a better understanding of the perspective, needs and interests of stakeholders in the digital transformation of health and care.
DISCOVER how organisations are addressing regulatory and cybersecurity challenges in the health and care landscape.
JOIN the conversation and share your expertise and ideas with healthcare policy makers, researchers, patient, carers, healthcare providers, physicians and industry.
WHO SHOULD ATTEND?
You should attend the 4th COCIR Digital Health Summit if you are:
Part of the European Commission
A member of the European Parliament
A member of the eHealth Network
A representative of EU Member States engaged in eHealth deployment in their countries
A member of an EU Permanent Representation in Brussels
A key decision maker for Health ICT investment at country and regional levels
A health and social care provider or other health professional
A patient representative
A member of the scientific community
An industry representative, including from SMEs and national trade associations active in eHealth
| | Public & Academic Sectors | COCIR Members | Non COCIR Members |
| --- | --- | --- | --- |
| Registration Fee | Free of charge | €339 | €484 |
Please note rates include Belgian VAT
Programme
The Summit will be moderated by John Bowis, Former MEP and UK Health Minister
09:30 - 10:00
Registration & coffee
10:00 - 10:10
Welcome and Introduction
10:10 – 10:30
Welcome Keynote address
Hans Vandewyngaerde, COCIR Board Member, Digital Health Lead
10:30 - 11:30
Panel debate 1: Scaling up digital health
11:30 – 12:15
Coffee
12:15 – 13:15
Panel debate 2: Sharing data, collaborating and coordinating across the continuum of care
13:15 - 14:30
Networking Lunch
14:30 - 15:30
Panel debate 3: Unleashing Intelligence for Integrated Care and Population health
15:30 - 16:30
Panel debate 4: Managing Data Protection and Cybersecurity in healthcare
16:30 - 16:55
Closing Keynote address
16:55 - 17:00
Concluding remarks
Nicole Denjoy, COCIR Secretary General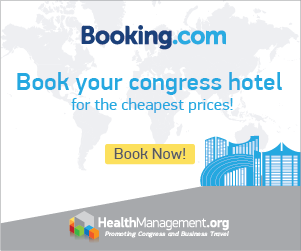 More events