3D Heals - 3D Printing in Veterinary Practice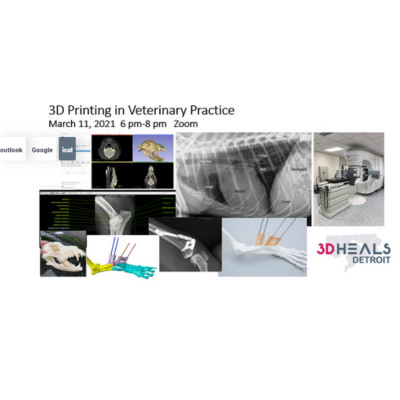 Exhibit
Symposia
Workshops
Organiser
Sponsor
In our first community event focusing on 3D printing in veterinary practice, we invited a handful of international experts from veterinarian medicine, engineering, startups to explore this new and exciting field.
Complex surgeries and treatment plans can be difficult for veterinarians even for the most experienced veterinarians.
Pre-planning using imaging software with DICOM data is used to create 3d printed models based on patient-specific anatomy. This allows vet surgeons to practice in advance of the actual surgery.
Join us for a fantastic evening and discussion around the topic of 3d printing in veterinary practice with:


Registration Available Online here
More events