2nd Annual Digital Health Advances Conference 2022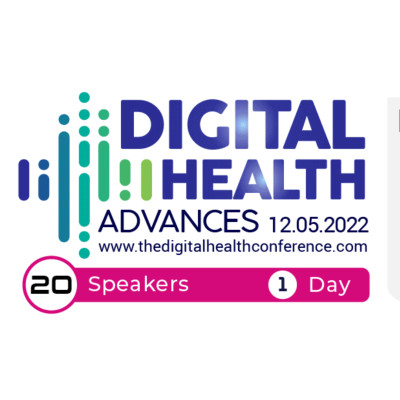 Exhibit
Symposia
Workshops
Organiser
Sponsor
20 Industry Leaders From Hospitals & Healthcare, Medical Devices, BioTech, Pharma Showcase Forward-Thinking Strategies In Digital Health Which Best Utilise Data, Fuel Innovation Compliantly, Power Patients & HCP Engagement To Ultimately Improve Efficiencies & Outcomes & Propel Healthcare Forward:
Data Governance, Security & Responsibility: Mitigate risks and invalidities with robust data governance, clear responsibilities and secure storage systems
Anticipate The Role Of AI & ML In Healthcare: Capture the momentum whilst managing expectations of AI and ML application and embed within
existing strategies
Critically Assess Post-Covid Learnings: Cement long-term changes by reflecting upon innovations, successes, failures and lessons learned
Secure Ultimate HCP & Patient Engagement By Proving Value: Ease concerns, validate efforts, decrease pushback and prove success to tangibly improve outcomes
Fuel Digital Health Innovation With New Tech & Digital: Unlock the opportunities that new digital and tech innovations present to improve
healthcare delivery
Seamlessly Implement Telemedicine & Wearables Into Healthcare Delivery: What new healthcare habits will drive forward long-lasting changes?
Mitigate Tighter Efficacy Standards & Prepare For Changing Guidelines: Navigate the complexities of an ever-evolving regulatory landscape
Deep Dive Into Personalised Healthcare & Genomics: How can patient genomic data pave the way to the future of personalised medicine?
Semantic Interoperability & Digital Health Records: Tackle the lack of standardisation for greater ease of effective healthcare delivery
Evidencing Outcomes, RWE & Proving Value: Drive efficiencies in healthcare by championing an increased focus on evidencing outcomes

Who Should Attend?
---
What's New At The 2nd Annual Digital Health Advances Conference?
---
20 Pharmaceutical, Medical Devices, Biotech, Hospitals & Healthcare Speakers In 1 Unmissable Day!
Capture The Momentum Of 2021 To Drive Digital Advancements In 2022 & Beyond
NEW For 2022! Post-Covid Learnings! ✓ HCP & Patient Engagement ✓ Semantic Interoperability & Digital Health Records ✓ Personalised Healthcare & Genomics ✓ Evidencing Outcomes & Value
5 Peer-To-Peer Breakout Discussions: Wearables ✓ Telehealth ✓ Clinical Trials ✓ Women's Health ✓ Mental Health
3 Hot Topic Panel Discussions: A) Post-Covid Learnings & Acceleration B) New Tech & Digital Adoption C) Regulatory Approaches
100% Satisfaction Rating At Our 2021 Event
Book Your Pass Before 5pm Today For Just £499 (SAVE £150)!

For Group Discounts, Please Call Us On +44 (0)20 3479 2299.
More events