2021 SHIEC ANNUAL CONFERENCE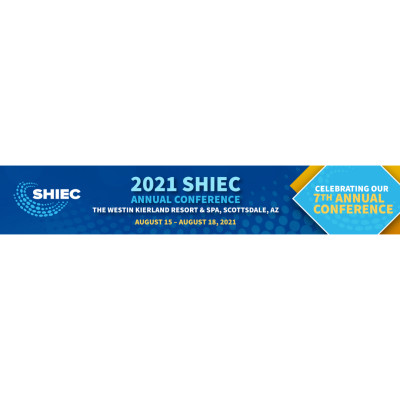 Exhibit
Symposia
Workshops
Organiser
Sponsor
Our SHIEC HIE community and other health IT, public health, and healthcare colleagues will convene at the Westin Kierland Resort & Spa in Scottsdale, Arizona on August 15 – 18, 2021 for education, sharing, and networking. Our theme this year is The Role of Health Information Exchange: Innovation in Public Health, Partnerships, and Pandemic Response. The 7th annual conference will be co-hosted by Arizona's own Health Current and Colorado Regional Health Information Organization (CORHIO).
SHIEC is working on a hybrid conference approach this year (a combination of in-person and virtual attendance), and as the SHIEC Events Committee prepares for SHIEC21, we will continue to monitor the national and local progress in responding to the COVID pandemic and the vaccine rollout. At a minimum, we will follow CDC guidelines and work with the Westin Kierland Resort & Spa, which has a Commitment to Clean initiative. In addition, we will develop a comprehensive on-site preparedness plan to address the safety and well-being of all attendees.
We appreciate all the hard work HIEs and their partners have done in the past year, especially in responding to the pandemic, and we remain committed to the health and safety of our members and their communities.
Programme Coming Soon..
Registration Available Online here
More events