Society for Imaging Informatics in Medicine SiiM 2021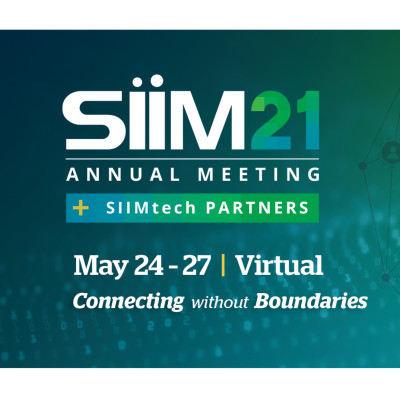 Exhibit
Symposia
Workshops
Organiser
Sponsor
The Society for Imaging Informatics in Medicine (SIIM) is the leading healthcare professional organization for those interested in the current and future use of informatics in medical imaging. The society's mission is to advance medical imaging informatics across the enterprise through education, research, and innovation in a multi-disciplinary community.
SIIM's strategic direction places a strong emphasis on enterprise imaging, which is defined as a set of strategies, initiatives and workflows implemented across a healthcare enterprise to consistently and optimally capture, index, manage, store, distribute, view, exchange, and analyze all clinical imaging and multimedia content to enhance the electronic health record.
SIIM is committed to the development of imaging informatics professionals. Our multidisciplinary audience and members are imaging informatics professionals – Physicians, PACS Administrators, C-Level Administrators, Clinical System Managers, Engineers, Developers, Enterprise Architects, IT Directors/Managers, Researchers, Scientists, and Industry Vendors – globally to help improve the quality, safety, and efficiency of healthcare.
Registration Available Online here
Programme Available Online here
More events