RSNA 2018: Radiological Society of North America Meeting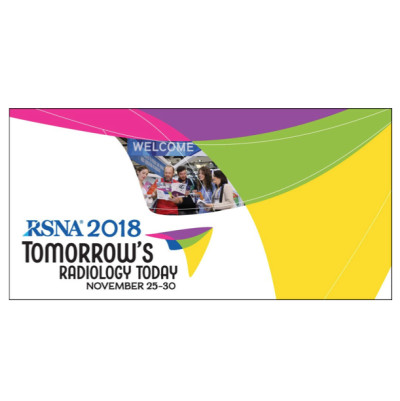 Symposia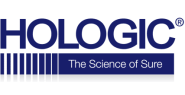 Hologic
CME Symposium — Contrast Enhanced Mammography: Incorporating CEM Into Your Clinical Practice
Bhavika Patel, MD. Chief, Breast Imaging Section, Department of Radiology
Mayo Clinic | Phoenix, AZ
Monday, November 26 8:30- 9:30 am
This CME accredited symposium will focus on the implementation and advancement of utilizing contrast enhanced mammography (CEM) to advance your clinical confidence.

Areas of discussion include:
• Requirements for building contrast-enhanced mammography into your practice
• Proper patient selection for utilizing CEM
• Evaluation and interpretation of CEM as a diagnostic tool
CME Link: https://cine-med.com/cem-rsna2018/
In support of improving patient care, Cine-Med is jointly accredited by the Accreditation Council for Continuing Medical Education (ACCME), the Accreditation Council for Pharmacy Education (ACPE), and the American Nurses Credentialing Center (ANCC), to provide continuing education for the healthcare team.
Ciné-Med designates this live activity for a maximum of 1 AMA PRA Category 1 Credit(s)™. Physicians should only claim credit commensurate with the extent of their participation in the activity.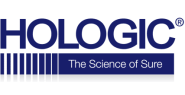 Workshops
• A clinical perspective on increasing confidence with synthesized 2D imaging technology
Sunday, November 25 1:00-2:00pm
Wednesday, November 28 12:00-1:00pm
• Advancements in real-time breast specimen imaging
Sunday, November 25 2:30-3:00pm
Monday, November 26 4:30 – 5:00pm
• Breast density assessment: Beyond radiologist visual assessment
Sunday, November 25, 3:30-4:00pm
Tuesday, November 27, 4:00-4:30pm
• Hologic's biopsy solutions portfolio - A clinical perspective
Tuesday, November 27 1:00-2:00pm
• Improving tomosynthesis read-times, while maintaining clinical performance
Monday, November 26 12:00-1:00pm
Tuesday, November 27 2:30 – 3:30pm
• A clinical perspective on increasing confidence with synthesized 2D imaging technology
Sunday, November 25 1:00-2:00pm
Wednesday, November 28 12:00-1:00pm
• Advancements in real-time breast specimen imaging
Sunday, November 25 2:30-3:00pm
Monday, November 26 4:30 – 5:00pm
• Breast density assessment: Beyond radiologist visual assessment
Sunday, November 25, 3:30-4:00pm
Tuesday, November 27, 4:00-4:30pm
• Hologic's biopsy solutions portfolio - A clinical perspective
Tuesday, November 27 1:00-2:00pm
• Improving tomosynthesis read-times, while maintaining clinical performance
Monday, November 26 12:00-1:00pm
Tuesday, November 27 2:30 – 3:30pm
• Integrating contrast enhanced 2D imaging into your practice to optimize patient care
Wednesday, November 28 10:30-11:30am
• The clinical benefits of tomosynthesis guideded breast biopsy
Monday, November 26,2018 3:00-4:00 pm
• Tomosynthesis guided prone breast biopsy solutions
Sunday, November 25, 10:30-11:30 am (in Spanish)
Monday, November 26, 1:30-2:30 pm
• Tomosynthesis guided prone breast biopsy solutions in a community based practice
Tuesday, November 27 10:30-11:30am
Wednesday, November 28 1:30-2:30pm
• Triaging dense breast patients in clinical practice
Sunday, November 25, 12:00-12:30pm
Tuesday, November 27, 12:00-12:30pm
• True patients comfort: Genius 3D Mammography exam and SmartCurve Breast Stabilization System
Sunday, November 25 4:30-5:00pm (in Spanish)
Wednesday, November 28 3:00-4:00pm
Workshops
Organiser
Sponsor
More events