Röntgenveckan 2021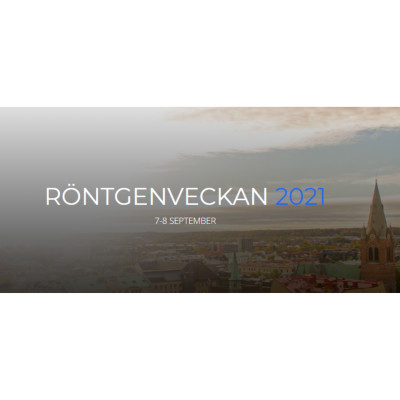 Exhibit
Symposia
Workshops
Organiser
Sponsor
It is with mixed delight that we can announce that this year's X-ray week will be over!
Unfortunately, we have had to accept that the week will be conducted digitally. Making a digital meeting will not stop us from making an interesting and rewarding meeting. Our sub-associations plan for exciting sessions on the theme "when it becomes urgent". We have managed to keep our invited keynote speakers - they will all be more current than ever! We will have a digital exhibition. Our sponsors and suppliers will interactively show us the latest news in radiology.

The X-ray week will be broadcast from a studio in this year's host city Örebro, with lectures and meetings from Conventum's premises in a virtual or physical format.
Keep an eye on Röntgenveckan's website for more information regarding registration and ordering a login.
Programme Available Online here
Registration Available Online here
More events