MR 2021 Garmisch / 19. MRT Symposium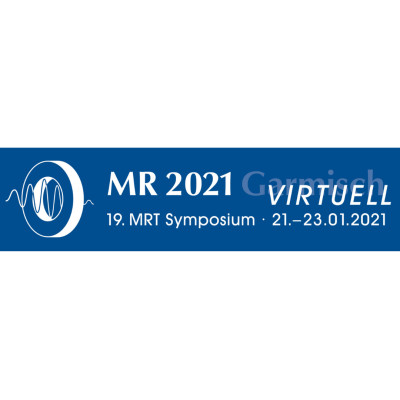 Exhibit
Symposia
Workshops
Organiser
Sponsor
We are delighted to welcome you to the virtual 19th MRI Symposium Garmisch in January 2021.
The Corona Pandemic is an overwhelming challenge for all of us. It's not only affecting our daily personal and professional life but also our continuing education. Due to the pandemic it is not possible to meet in Garmisch in January 2021 in person. Thus, we decided to hold an online-only meeting and are indeed delighted to welcome you to the virtual 19th MRI Symposium in January 2021.
The motto for the 2021 symposium will be "improve your success – Advances in clinical MRI". Today, MRI more and more helps to precisely diagnose various diseases and supports therapeutic decision making on a daily basis. In times of ever-increasing knowledge in medicine a constant optimization of radiological performance has become indispensible– this encompasses diagnostic challenges due to new therapeutic options or even new definitions of a disease due to a higher diagnostic accuracy than ever before. In addition, technical advances have to be included in daily routine to perfect both diagnostic performance and workflow. We are confident, that the 2021 program will illustrate the upcoming challenges and possible solutions.
In the digital format of the symposium, the traditional structure of a basic course followed by the MR symposium will be maintained. Colleagues from different clinical specialties will be invited to emphasize which questions the radiologist has to answer. Moreover, the speakers will be available for a life discussion after each session.
The entire meeting is accredited by the Bayerische Landesaerztekammer. Up-to-date information about the program as well as online registration are available on the website www.mr-symposium.org.
We very much look forward to welcoming you to the MRI symposium in January 2021.
Programme available online here
Registration available online here
More events