LRCB Digital Breast Cancer Screening for Radiologists 2018
Exhibit
Symposia
Workshops
Organiser
Sponsor
The Dutch Reference Center for Screening (LRCB) annually organises an international training programme in Digital Breast Cancer Screening in cooperation with the EUSOBI.
An important part of this 5-day course are the hands-on training sessions in which participants individually read about 900 screening examinations. At the end of each session, there will be an interactive discussion with the trainer and other participants. Furthermore, the programme will incorporate a series of lectures by several experts in the field of radiology, pathology, breast cancer screening, epidemiology, physico-technical aspects of digital breast cancer screening.


TARGET GROUP
The course is designed for radiologists who (will) perform Breast Cancer Screening or are interested in Breast Cancer Screening.
ENTRY REQUIREMENTS
You are a radiologist familiar with breast diagnostics.
You are able to communicate in English.
COURSE AIMS
On completion of this course, participants are able to act as radiologist in a screening situation in such a way that they ensure the correct balance between detection, specificity and the associated efforts and costs.
LEARNING OBJECTIVES
To explain the procedures and state of affairs with regards to screening.
To decide whether a mammogram can be evaluated based on the positioningtechnique and (physico-technical) image quality.
To refer clients and assign BI-RADS status according to professional standards.
To name and understand the impact and added value of important developments in the field of breast cancer screening.
APPLICATION
Course Fee
EUSOBI Member: € 1.250,00*
Non Member: € 1.350,00*
* Kindly note that the fee includes lunch for 5 days, but do not cover travel and accommodation expenses.
COURSE LIMIT
The Digital Breast Cancer Screening Course is limited to a maximum of 20 participants. In case of insufficient applications (less than 8), the LRCB has the right to cancel the course until May 28, 2018. Please keep this in mind for your travel arrangements. Kindly note that places are offered upon 'first-come, first-served basis'. If the course is fully booked, we will put your name on the waiting list and contact you in case of availability.
CANCELLATION
No refunds can be provided if an applicant withdraws his/her application after May 22, 2017.
Programme available online here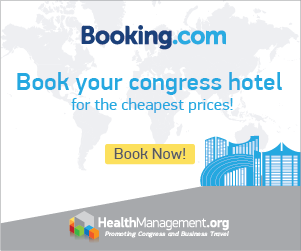 More events