Imaging suspected physical abuse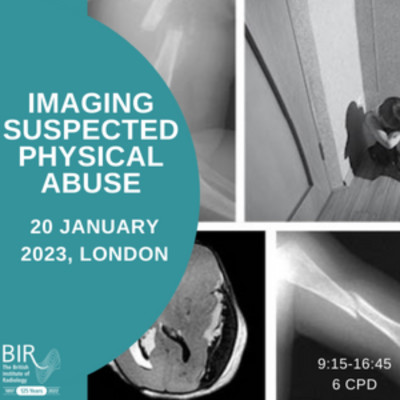 Exhibit
Symposia
Workshops
Organiser
Sponsor
Event Overview
CPD: 6 credits
20 January 2023
London (in-person ONLY), Venue to be confirmed
Following on from a successful meeting in 2019, we are delighted to confirm the return of this popular event on "Imaging in Suspected Physical Abuse".
This one day workshop will help you understand how to get to grips with reporting of imaging in SPA and will highlight in particular subtle and discrepant findings, using case examples, highlighting challenges in this area.
With national experts lecturing, this event will help you navigate through reporting in Suspected physical abuse to reduce the apprehension.
Educational aims:
To understand what goes into an ideal radiology report for SPA
To appreciate the nuances behind reporting, including what to and what not to say
To understand the principles, general imaging approach and differences between clinical practice and expert witness work
This course is aimed at senior Radiology trainees and consultants who may not be familiar with the terminology, practices and procedures, context and practices around imaging in SPA paediatric, general and neuro radiologists and radiographers who are involved in imaging in suspected physical abuse (inflicted injury, or non-accidental injury).
EARLY BIRD Registration fees:
Non members £300
Plan 1 members £185
Plan 2 / Trainee members £125
Retired / Student member £70

*EARLY BIRD rates expire on Sunday 6 November 2022
Registration fees:
Non members £310
Plan 1 members £195
Plan 2 / Trainee members £135
Retired / Student member £75


Payment for all events must be made via a debit or credit card. Invoices and PO numbers cannot be used for registration payment. If you need your hospital, Trust, or organisation to pay for registration fees we advise them to fill out the event registration form and return to [email protected]. Please note VAT will be added for all virtual events to the registration fees listed. For any further inquiries please contact [email protected]

If you are having issues registering for the event please create or login to your MyBIR account via this link and then register for the event after you have logged in. If you are still experiencing any issues please email [email protected]
More events