EUSOMII VIRTUAL ANNUAL MEETING 2021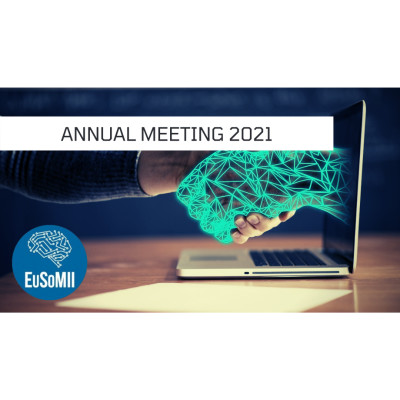 Exhibit
Symposia
Workshops
Organiser
Sponsor
EuSoMII Virtual Annual Meeting – October 23, 2021
We proudly announce that this year the EuSoMII Annual Meeting will again be held as an online-only virtual event.
The event will take place on October 23rd 2021.
The Program includes a Didactic session + a Networking hour in the morning.
In the afternoon a great scientific session + joint sessions with our Partner Societies SIIM, EFOMP, EFRS and TSR.
EuSoMII Virtual Annual Meeting 'Connections' has been officially accredited by EACCME® for 3 European CME credits (ECMEC®)

Programme Available Online here
Registration Will Be Available Online here
FEES
Tickets available below – The link to join will be sent on due course, check also the spam folder.
49 Euro Non Members
25 Euro Members and Friend Societies (SIIM, EFOMP, SIRM, EFRS, TSR, NVvR Sectie Techniek)
FREE Young Members, Students, Residents (Every Institutions) 0 Euro (FREE=>Register using the Zero Ticket below)
Springer Promo:
Register for the EuSoMII AM21 and get:
-20% promotional discount off the printed book or eBook 'Basic Knowledge of Medical Imaging Informatics'
Undergraduate Level and Level I
-Temporary free access to one selected book chapter: "Sharing Imaging Data" by Peter van Ooijen and Erik Ranschaert
The discount for participants will be valid from October 20th to November 17th.
The Discount flyer will be sent together with the Link to join the Meeting a few days before the event.
More events