EUSOBI Breast MRI Training Course 2017.1
KEYNOTE SPEAKERS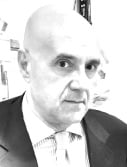 ******@***grupposandonato.it
Editor-in-Chief - European Radiology Experimental

Professor - University of Milan Research Hospital Policlinico San Donato Milan, Italy
******@***uniroma1.it
Assistant Professor of Radiology - Sapienza University Rome, Italy
******@***t-online.hu
President - European Society of Breast Imaging

Head of the Department of Radiology - Duna Medical Center
Exhibit
Symposia
Workshops
Organiser
Breast MRI is considered to be the most important imaging technique to have emerged in breast cancer care, opening a new window for diagnosing this desease. European radiologists pioneered this application of MRI and have promomoted its clinical use since the 1980s.
Over the course of 2 days, European experts in breast MRI will be delivering lessons covering state-of-the-art technical options, image interpretation and reporting, and clonical indications, designed to increase knowledge, skills and confidence levels when applying this technique. Moreover, they will be leading workshop sessions where small groups of attendees will discuss clinical cases related to those topics explained during formal presentations.
Course Limit

The EUSOBI Breast MRI Training Course 2017.1 is limited to a maximum of 100 participants. Kindly note, EUSOBI is not offering any waiting lists and places are offered upon "first-come, first-served basis". Unpaid registrations or registrations in progress (bank transfer in progress) may not be considered as finalised and places will be given to other interested participants after two weeks.
Registration Fees


until
April 23

from April 24
onwards

EUSOBI Member registration*

€ 250.00

€ 350.00

EUSOBI Non Member registration

€ 350.00

€ 450.00

Resident registration**

€ 200.00

€ 300.00


* Reduced member registrations are available to all active EUSOBI Members.
** Reduced resident registrations will be offered to residents (young radiologists in training). Residents have to send, fax or email a letter, written on official hospital letter paper and signed by the head of department, confirming their status as such within 5 working days after on-line registration. In case this confirmation is not received, the registration fee will be automatically adjusted to a regular fee. The age limit for a registration as a resident is set at 35 years (incl. the age of 35).
More events