European Society of Cardiovascular Imaging (ESCR) Annual Scientific Meeting 2020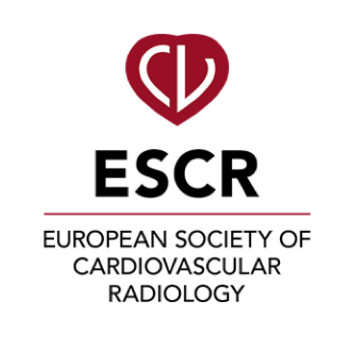 Exhibit
Symposia
Workshops
Organiser
Sponsor
Dear Colleagues and Friends,
We are excited to invite you to join us at the ESCR Annual Scientific Meeting 2020 – our very first, fully online, virtual conference, taking place October 15-16, 2020. During the meeting you will be able to update your knowledge in cardiovascular imaging through state-of-the-art digital lectures by renowned speakers. The ESCR 2020 programme is well-balanced between advanced and basic level. Cardiovascular imaging hot topics, including overview of the current clinical guidelines, cardiovascular imaging in COVID-19 patients, imaging of cardiotoxicity and connection between the heart and other organ systems, are going to be delivered in state-of-the-art lectures. Furthermore, selected and awarded scientific abstracts will be presented to the audience, whereas other accepted scientific abstracts will be accessible as poster presentations. An application has been made to the EACCME® for CME accreditation of this event. Additionally, online workshops are offered a week after the meeting to those participants who book their place in advance, so you will also be able to improve your practical experience using different software applications in the daily clinical routine.
We regret that we were not able to meet face-to-face this year in the beautiful city of Dubrovnik, but hope that this virtual conference will accomplish the main role of the ESCR Annual Meeting to offer high-quality continuous education in cardiovascular imaging and to present recent scientific results in this field.
We are really looking forward to meeting you online!
Prof. Jens Bremerich, ESCR Society President
Prof. Maja Hrabak-Paar, ESCR 2020 Congress President
Dr. Rodrigo Salgado, Chief Information Officer
Programme available online here
Registration available online here
More events