ESHI Educational Course: Hybrid Imaging in Oncology
Exhibit
Symposia
Workshops
Organiser
COURSE DESCRIPTION
This course is aimed at last-year residents, general radiologists, nuclear medicine physicians and oncologists who want to update their knowledge on state-of-the-art hybrid medical imaging of cancer, with a focus on the latest technological advances and clinical applications. No previous practical experience with the subject is required.
The expert faculty includes nuclear medicine physicians and radiologists, as well as physicists and radiopharmacists, who will provide a series of lectures describing imaging pathways for oncological diagnosis, follow-up and treatment response assessment. Lectures will be followed by interactive workshops, presented jointly by faculty specialists..
Learning objectives
to learn the principles of hybrid medical imaging
to learn the key clinical questions at different points in the patient's journey
to understand the indications, limitations and comparative merits of each part in hybrid medical imaging in a wide range of oncologic conditions, including lymphoma, prostate cancer, gynaecological cancers, as well as brain tumors
to appreciate the complementary roles of structural and functional/molecular imaging in cancer management
to understand the importance of standardized protocols for hybrid imaging, and the clinical impact of structured reporting
to understand how information derived from imaging guides patient selection for treatment and supports individualised treat
You can register to this course by completing the online form on our website. Please note that you are only fully registered after the ESHI office has officially confirmed your registration.
Early fees apply for registrations until November 2, 2017. After this date, the late fees apply.
REGISTRATION FEES
Early fee*

Late fee

Non-members

EUR 400

EUR 450

ESHI members

EUR 300

EUR 350

ESHI members in training

EUR 200

EUR 250

*Early fee applies until November 2, 2017
Thursday, December 14, 2017




09:00-12:00

Optional site visit at Medical University Vienna: PET/CT, SPECT/CT, PET/MR

Join a guided tour through the Radiology and Nuclear Medicine department at the Medical University Vienna and experience the daily work on PET/CT, SPECT/CT and PET/MR Scanners from admission of a patient to diagnosis.

There will be 3 tours à 45 minutes.
Places are limited!

12:00-13:00

Registration

13:00-14:00

Introduction to Hybrid Imaging
Technology – Thomas Beyer, AT
Tracers – Markus Mitterhauser, AT

14:00-15:00

Lymphoma
Marius Mayerhöfer, AT

15:00-15:30

Coffee Break

15:30-17:00

Hands on Sessions
Artifacts and Pitfalls – Thomas Beyer, AT
Lymphoma – Marius Mayerhöfer, AT




Friday, December 15, 2017




08:30-09:30

Hybrid Imaging in Neuro-Oncology
Sotirios Bisdas, UK

09:30-10:30

Hybrid Imaging in Prostate Cancer
PSMA – Matthias Eiber, DE*
a PET/MRI clinical trial – Markus Hartenbach, AT

10:30-11:00

Coffee Break

11:00-12:30

Hands on Sessions
Neuro-Oncology – Sotirios Bisdas, UK
Prostate – Matthias Eiber, DE*

12:30-13:30

Lunch Break

13:30-14:30

Hybrid Imaging in Gynaecologic Cancer
Vicky Goh, UK

14:30-15:30

Standardized Protocols and Structured Reporting
Standardized Protocols – Ivo Rausch, AT
Structured Reporting – Luis Curvo-Semedo, PT

15:30-16:00

Coffee Break

16:00-17:30

Hands on Sessions
Gynaecologic Cancer – Vicky Goh, UK
Standardized Protocols – Ivo Rausch, AT
Structured Reporting – Luis Curvo-Semedo, PT

17:30-18:00

Final Test (multiple choice questions)

18:00

Farewell and Certificates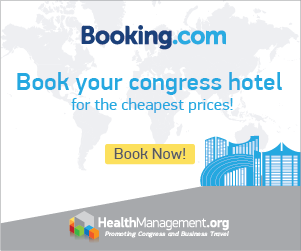 More events