ASRT 2021 - Educational Symposium & Annual Governance & House of Delegates Meeting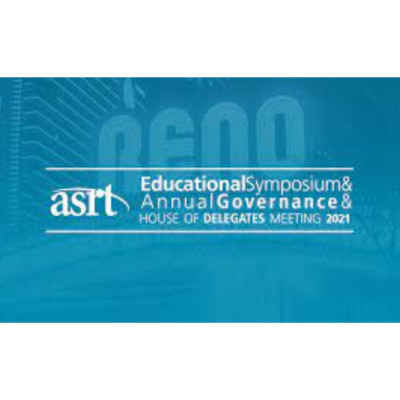 Exhibit
Symposia
Workshops
Organiser
Sponsor
Attend this virtual educational event and you'll enjoy world-class education, earn up to 6 continuing education credits and connect with other radiologic sciences professionals and presenters from across the country.
After the virtual Symposium wraps up, you're invited to attend the virtual ASRT Annual Governance and House of Delegates Meeting
The ASRT House of Delegates meets annually to debate and vote on motions and proposed changes to the ASRT Bylaws and to adopt clinical practice and educational standards. During the meeting, delegates represent their affiliates or chapters and take action on issues that affect professional practice.

Programme Available Online here
Registration Available Online here
More events