ACRO 2022, THE RADIATION ONCOLOGY SUMMIT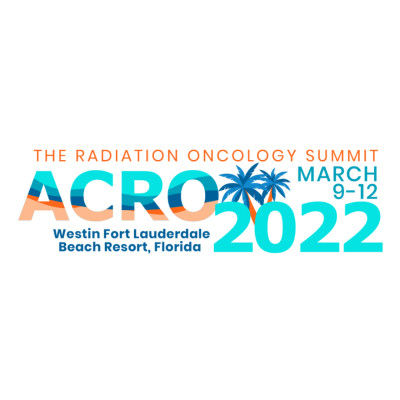 Exhibit
Symposia
Workshops
Organiser
Sponsor
THE RADIATION ONCOLOGY SUMMIT: ACRO 2022
Learn the latest research in radiation oncology while networking with its brightest minds.
The Radiation Oncology Summit: ACRO 2022 is designed for radiation oncologists to network with colleagues, mentor the next generation of doctors, and learn the latest information on a wide range of continuing medical education topics. While the ACRO Annual Meeting is known for its top-notch content, its value is in the schedule, allowing top professionals in the field more time to think and interact with colleagues and our supporters/exhibitors.
In addition, through several different support options, exhibitors and corporate supporters can gain quality visibility with key decisionmakers and support the growth of this important specialty. We are excited to be back in-person with you for ACRO 2022!! With 2 days of exhibit hall hours, this meeting will be held March 9-12, 2022, at the Westin Ft. Lauderdale Beach Resort, Ft. Lauderdale, Florida. It is the premier location to prepare for recertification exams, gain clinical insight, and advocate for radiation oncology.

Who Attends
Almost 500 physician leaders plus 100 radiation oncology administrators/leaders responsible for the day-to-day practice of radiation oncology attend ACRO's Annual Meeting.

ACRO's Annual Meeting has grown exponentially over recent years with an increase in annual attendance that has doubled over the past three years. Many attendees attribute the growth to the culture of the organization, which champions networking and professional advancement for early career and community-based radiation oncologists. This focus creates an ideal environment for industry looking to engage our clinicians

More events