4th Annual Meeting of the American Society of Pediatric Neuroradiology ASPNR 2022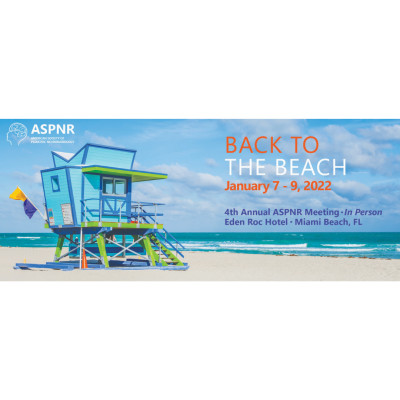 Exhibit
Symposia
Workshops
Organiser
Sponsor
The American Society of Pediatric Neuroradiology (ASPNR) is excited to announce its 4th Annual Meeting in Miami Beach!
We are very excited about our in-person meeting at the Eden Roc Hotel, Miami Beach, FL. Winter never comes to Florida and we are looking forward to sun, sand, and seeing all our colleagues without the aid of a video camera!! We are planning an action packed 2.5 days (and nights) of fun and pediatric neuroradiology education. This program will cover challenging topics in pediatric neuroradiology with deep dives into advanced imaging techniques, head and neck imaging, vascular disorders and so much more.
If it's January, it's time for the most comprehensive pediatric neuroradiology meeting of the year. ASPNR 2022 will provide a much needed opportunity to connect with colleagues, socialize and meet new friends in the meeting room as well as well as on the beach! Save The Date – January 7-9, 2022!
Programme Coming Soon..
Registration Coming Soon..
More events