25th UC San Diego Advanced Imaging at Alta
Exhibit
Symposia
Workshops
Organiser
Sponsor
About the Meeting
---
The 25th UC San Diego Advanced Imaging at Alta offers detailed, cutting edge, informative lectures on a variety of topics. This year's focus areas include musculoskeletal, neurological, body imaging and radiation safety. The course highlights the use and interpretation of a variety of modalities – ultrasound, CT, MR, PET, etc. – to diagnose both common and uncommon conditions in each of the focus areas.
Target Audience
---
The course is designed for board certified radiologists, in private or academic practice. This course is also appropriate for trainees at various levels in diagnostic imaging and other practicing physicians desiring insight into the current roles of imaging in a managed care environment. In addition, allied health care professionals seeking an update on recent advances in radiology will also benefit from this course.
Educational Objectives
---
Upon completion of this activity participants should be able to:
Demonstrate improved skills in performing and interpreting radiologic procedures.
Develop an organized approach to establishing an accurate differential diagnosis for musculoskeletal, interventional, abdominal and head and neck pathology.
Discuss the latest in diagnostic methods used to evaluate neuro pathology, cardiac and chest disease, and the musculoskeletal system.
Discuss emerging technologies and cost-effective utilization of imaging methods.
Apply radiation safety protocols to clinical practice.
No special educational preparation is required for this CME activity.
SUNDAY, JANUARY 22, 2023

---

3:30 PM
Registration and Welcome
Focus: Ultrasound and Gynecological Imaging
4:00–5:00
Is Your Job Killing You: The Importance of Movement, Exercise, and Nutrition
Katherine M. Richman, M.D., FACR
5:00–6:00
Where's The Baby? First Trimester Ultrasound
Katherine M. Richman, M.D., FACR
6:00–7:00
Oh No! GU Emergencies
Katherine M. Richman, M.D., FACR
7:00
End of Session




MONDAY, JANUARY 23, 2023

---

Focus: Radiation Biology
7:00–8:15 AM
What You Don't See CAN Hurt You: Radiation Biology & Risks
Quinn C. Meisinger, M.D.
8:15–9:00
Did You Learn it All? Part 1: Quiz Time on Radiation Biology
Quinn C. Meisinger, M.D.
9:00
End of Session
Focus: Chest/Cardiac Imaging
4:00–5:00 PM
Great Balls of Fire: Scrotal Sonography
Katherine M. Richman, M.D., FACR
5:00–6:00
To Drain or Not To Drain: IR Perspectives for the Diagnostic Radiologist
Quinn C. Meisinger, M.D.
6:00–7:00
Stop It: When and How to Stop Bleeding
Quinn C. Meisinger, M.D.
7:00
End of Session




TUESDAY, JANUARY 24, 2023

---

Focus: Radiation /Safety
7:00–8:15 AM
Defend Yourself Against the Invisible Enemy: Tips to Protect You and Your Patient From Radiation
Quinn C. Meisinger, M.D.
8:15–9:00
Did You Learn it All? Part 2: Quiz Time on Radiation Protection
Quinn C. Meisinger, M.D.
9:00
End of Session
Focus: Neuroradiology Imaging
4:00–5:00 PM
Level Up Your Spine Practice: From Protocols to Reporting
Marin McDonald, M.D., Ph.D.
5:00–6:00
What Nerve! Cranial Nerves 101
Marin McDonald, M.D., Ph.D.
6:00–7:00
Stay Out of Court: Neuroradiology Quiz Cases
Marin McDonald, M.D., Ph.D.
7:00
End of Session




WEDNESDAY, JANUARY 25, 2023

---

Focus: Chest Radiology
4:00–5:00 PM
Such Great Heights: High Altitude Pulmonary Disorder
David Levin, M.D., Ph.D.
5:00–6:00
Don't Miss This: Lung Cancer Imaging
David Levin, M.D., Ph.D.
6:00–7:00
Don't Be Fooled: Diagnostic Pitfalls in Thoracic Imaging
David Levin, M.D., Ph.D.
7:00
End of Session




THURSDAY, JANUARY 26, 2023

---

Focus: Musculoskeletal Imaging
4:00–5:00 PM
Rotator Cuff Review
Christine B. Chung, M.D.
5:00–6:00
Kickin' It: Turf Toe and Metatarsalgia: Forefoot Pain DDx
Christine B. Chung, M.D.
6:00–7:00
The Crux of It: Elbow Tendons & Ligaments
Christine B. Chung, M.D.
7:00
End of Course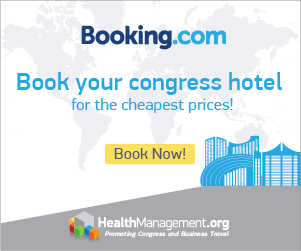 More events