11th Annual Multimodality Cardiovascular Imaging for the Clinician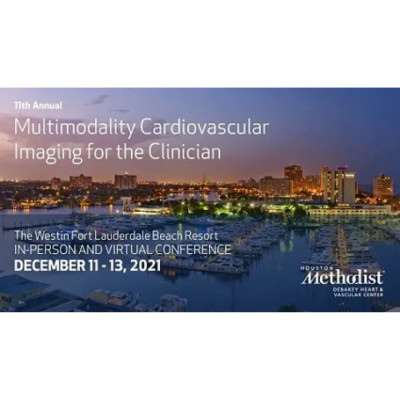 Exhibit
Symposia
Workshops
Organiser
Sponsor

Cardiovascular imaging plays a vital role in the management of the cardiovascular patient. Knowledge of various imaging modalities is critical to understanding their advantages, limitations and appropriate utilization in patients with ischemic heart disease, heart failure, atrial fibrillation, cardiomyopathy, masses, valvular disease, and aortic disease. This symposium offers the opportunity, in addition to didactic lectures by world experts, to have small-group tutorials in each imaging modality and demonstration of heart anatomy to better visualize and understand cardiac and valvular structure and enhance correlations with cardiac imaging.
EDUCATIONAL OBJECTIVES
At the conclusion of this activity, the participant should be able to:
Discuss new developments in multimodality imaging
Compare the different types of imaging for the assessment of ischemia to determine which is the most beneficial for the specified clinical question
Evaluate valve and heart morphology and relate them to valvular imaging and interventions
Describe the timing and interventions in common valvular disorders
Discuss how imaging can be utilized to differentiate cardiomyopathies and masses
Explain the role of imaging in vascular disease and diseases of the aorta
Summarize the most common congenital heart disease disorders seen in the adult and their salient imaging features
Programme Coming Soon..
Registration Coming Soon..
More events