Southeastern Critical Care Summit 2021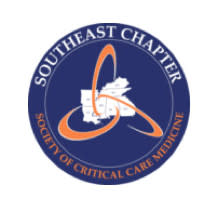 Exhibit
Symposia
Workshops
Organiser
Sponsor
Critical care is one of the most rapidly advancing areas of evidence-based medicine, and also a resource-intensive service where variations in the quality of care contribute to suboptimal patient outcomes and greater costs. The Critical Care Summit provides targeted education for common critical care conditions and procedures to multi-professional healthcare stakeholders.
This program uses interactive and case-based lectures from content experts across all disciplines (physicians, nurses, NP and PA providers, pharmacists and respiratory therapy personnel as well as administrators), and hands-on teaching in breakout sessions. Topics of particular importance in critical care will involve roundtable discussion with stakeholders and/or break-out sessions; these topics will also be utilized for small-group discussions, teaching and procedural education.
For 2021, we plan to host with the Emory Critical Care Center a one-day advanced practice provider (APP) program. The course will cover acute care topics such as neurological emergencies, ARDS, arrhythmias, advances in extracorporeal liver support, antibiotics, imaging and more.
Once again in 2021, we plan to host with the
Southeast Chapter
of the
Society of Critical Care Medicine
(SCCM) a 1-day critical care ultrasound course, conveniently scheduled one day before the start of the Summit. You can learn more about the 2021 event soon.
Programme Available Online here
Registration Available Online here
More events