NAVA Implementation – A team approach at University of Missouri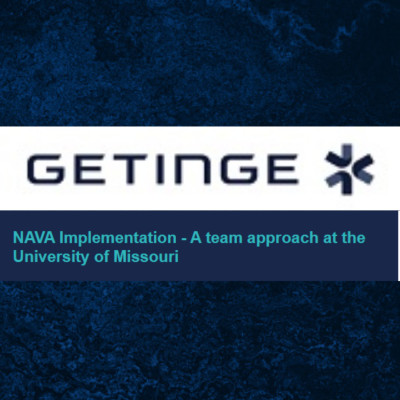 Exhibit
Symposia
Workshops
Sponsor
NAVA Implementation - A team approach at the University of Missouri
Getinge is committed to supporting you by delivering you clinically relevant, evidence-based programs designed to help you stay current with clinical procedures and technologies.
Program description:
How University of Missouri Health Care implemented Edi monitoring and NAVA use. Our experiences and case presentations from multiple patient presentations reveal an interaction between the clinician, machine, and patient that otherwise would likely go unnoticed.
Objectives:
At the end of this program, the learner will be able to:
Correct placement of the Edi catheter
How we interpret the data received from Edi monitoring
How we use Edi for diagnostics and the NAVA mode to improve patient care and experience
Registration Available..
More events