NATA 22nd Annual Symposium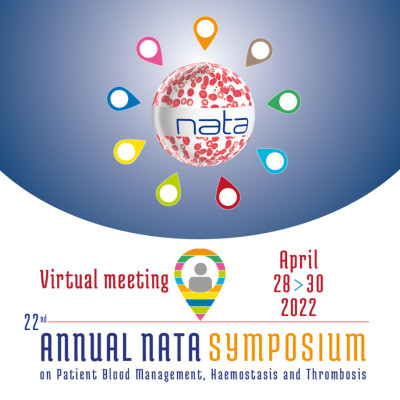 Exhibit
Symposia
Workshops
Organiser
Sponsor
NATA 22nd Annual Symposium
After the success of last year's virtual congress and due to the continued health risks in holding in-person events, we have decided to transform the upcoming NATA Annual Symposium next April to an entirely virtual congress.
The format of this year's congress will be completely innovative – gone are the hours of recorded sessions, welcome to the broadcasting of live sessions with immediate reaction and interaction from the panellists and audience. Experts and delegates will exchange on the spot in real time.
The 3-day programme will offer a variety of live sessions with experts contributing from a studio and online: panel discussions, cross-fire debates, interviews, meet-the-experts, abstract presentations designed by the NATA Scientific Committee as well as content delivered by our industry partners.
More events