MEDI-LEARN - Emergency Doctor Course Kiel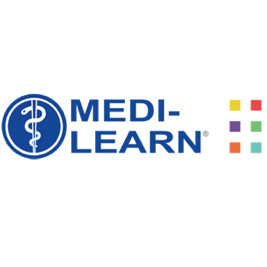 Symposia
Workshops
Organiser
Sponsor
Practice is the focus
During the emergency medical course, we will make you fit for service on the NEF. In addition to the imparting of theoretical knowledge, above all practice is at the centre. Case studies and practical exercises on all course days help you to internalise the routine activities and gain confidence in their implementation. The highlight of the emergency medical course is a large final exercise on the last day, which we offer in close cooperation with various relief organisations and the fire department.
Certified and structured trauma care
The two-day training in trauma care is integrated into the emergency doctor's course. It is thanks to a cooperation with ITLS (International Trauma Life Support) according to its internationally recognised course concept. After successful completion of the written and practical final exam you will receive the ITLS Advanced Provider Certificate.
Certified and structured resuscitation
Also integrated into the emergency medical course is the format ACLS (Advanced Cardiovascular Life Support), which we teach in accordance with the requirements of the American Heart Association (AHA). You will be safe and fit in professional resuscitation based on internationally recognised standards. After successful participation in the final exam, you will receive a corresponding certificate.
Team Resource Management
The TRM (Team Resource Management) training is about safe action in critical situations. We offer them in cooperation with the nationwide active team of Faktor Mensch® as a central part of our emergency medical course. Here you will learn to act with your team in an emergency to be sure of what human errors - beyond expertise - can occur in emergency situations and how to avoid them.
Experienced team with numerous experts
The faculty team is made up of experienced paramedics, senior chiefs from emergency departments, emergency medical staff and paramedics. They are supported by other experts on specific topics. These include air rescue, aid workers, firefighters, midwives, and veterinary paediatric emergency physicians.
Also the trappings are important
The MEDI-LEARN emergency doctor's courses take place nationwide. In the run-up to the event, we will explore local leisure time opportunities together with our lecturers from the region and present them to you in the course. On some days, joint recreational and evening events are offered. Of course, the Bergfest party and the graduation party are not missing. During the course we will provide you with drinks and snacks as well as a small lunch together - all included in the course price.
Emergency medical course and child
For us, children are part of everyday life in the best sense of the word - for everyday work as well as everyday life at the school. During the emergency medical course, we provide care for your children by qualified personnel against cost participation and availability. So you can concentrate on attending the emergency medical course and still be in contact with your children during breaks or "emergencies". We are happy to explain to you all details about this additional offer on request.
Mass casualty of injured
The so-called MANV - mass casualties of injured persons - represents a major challenge for any emergency physician. Unfortunately, the emergency doctor's course only provides very little time for the consideration of this complex issue. Therefore we offer an optional evening event to approach this important topic. For this purpose, the MEDI-LEARN MANV simulation system is available to the participants, which was specially developed for the training of senior emergency physicians.
Certification at the medical board
It goes without saying that each of our emergency doctor's courses is certified by the competent medical association, which generally awards 80 continuing education credentials. The training is carried out in accordance with the requirements of the continuing education regulations as an 80-hour course in general and special emergency treatment for obtaining additional training in emergency medicine.
Registration available online here
More events