ICEM 2019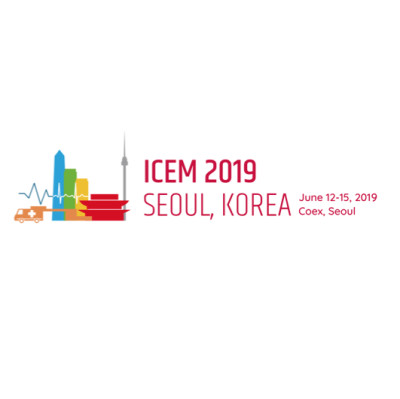 Exhibit
Symposia
Workshops
Organiser
Sponsor
Welcome Message
On behalf of the ICEM 2019 Local Organizing Committee, together with the Korean Society of Emergency Medicine (KSEM), it is our greatest honor to welcome you to the 18th International Conference on Emergency Medicine (ICEM 2019), to be convened between June 12 and 15, 2019 at COEX in Seoul, Korea. 


Emergency medicine, as the closest area for saving lives and human right to health, faces challenges from fast-paced of change and diversity. For several decades, it has put efforts to narrow the gaps between education and practice. With the latest achievements of lively knowledge to secure the appropriate medical service in time, building a national network will be the key components in pursuance of providing quality care beyond borders. 


Under the theme of "Collaboration, Professionalism, Responsibility", various programs with 32 topics will be prepared including plenary lectures, parallel sessions, special lectures, pre-workshop, exhibition, and social programs. Experience, knowledge and skills shared in and around the conference will be crucial in accelerating health reforms through collective action, and versatile approaches in channeling communities will fill the apparent gaps in emergency medicine. In commemoration of the 30th Anniversary of the KSEM in 2019, having the ICEM 2019 convened in Seoul would be particularly meaningful. Seoul, the 600-year old capital of the Republic of Korea, is an ineffable international city where traditional and modern cultures coexist side-by-side in perfect harmony. It is the place that you shall have a series of exceptional opportunities to experience cultures and friendly atmosphere during your stay. 


The local organizing committee is sure that the conference will act as a fertile source to open up new horizons in emergency medicine. We seek your kind supports for the ICEM 2019 and look forward to welcoming you all to Seoul in 2019.
Chairman of ICEM2019

Kang-Hyun Lee
Programme is available here!
Registration is available here!
More events