European Respiratory Society (ERS) Noninvasive Ventilation Course 2017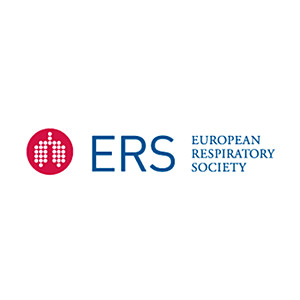 Exhibit
Symposia
Workshops
Organiser
Sponsor
This course provides participants with an overview of the basic technical skills and clinical information to enable safe use of noninvasive ventilation. NIV has been increasingly used in recent years, both in the acute and long-term setting. Accordingly, the number of health care professionals exposed to this technique has also increased.
An application will be made to the EACCME for CME accreditation of this event. The number of credits that you will receive corresponds to your attendance during the course. Please note that you need to sign the register of attendance each day to ensure that you receive the CME credits.

COURSE FORMAT
Plenary sessions
Question and answer sessions
Interactive workshops and hands-on training in ultrasound
Case presentations and discussion
Video demonstrations for bronchial endoscopy and thoracoscopy

TARGET AUDIENCE
Pulmonologists
Intensivists
Emergency Medicine Physicians
Physiotherapists
Nurses
REGISTRATION FEES
Junior ERS Members
500€
All healthcare specialists under 35 years old at the time of registration including those who are not members of ERS
ERS Members
600€
A person who is an ERS Member at the time of registration
Non-ERS Members
700€
A person without an ERS-Membership at the time of registration
Industry
1,100€
A representative of any medical business company at the time of registration
Early bird registration deadline: €50 discount on registrations made before 11 November, 2016.

Thursday, 2 February 2017

08:00–08:30

Registration




Session 1: Who needs NIV and why - getting the indications right

Chairs: P. Wijkstra and W. Windisch




08:30–09:00

NIV in acute hypercapnic respiratory failure - B. Schönhofer

09:00–09:30

NIV in non-cardiac hypoxemic respiratory failure - R. Scala

09:30–10:00

NIV in acute and chronic cardiac disease - T. Köhnlein

10:00–10:30

NIV in neuromuscular diseases - A. Simonds

10:30–11:00

Break

11:00–11:30

Indications for long-term NIV in chronic respiratory failure - J. Janssens




Session 2: Technical issues of NIV

Chairs: N. Hart and B. Schönhofer




11:30–12:15

Basic principles of ventilators and interfaces – what you need to know - T. Köhnlein

12:15–13:15

NIV, cough assist and other secretion management techniques - M. Gonçalves

13:15–14:15

Lunch Chairs: A. Simonds and M. Gonçalves

14:15–14:45

Air leakage during NIV: How important, how to avoid, how to handle? - P. Wijkstra

14:45–15:15

Should I set my patient up in the hospital or the outpatients? - N. Hart

15:15–16:00

Break




Session 3: Monitoring of NIV

Chairs: M. Chatwin and T. Köhnlein




16:00–16:30

Monitoring of NIV in the acute setting - R. Scala

16:30–17:00

Monitoring of NIV in the chronic setting - P. Wijkstra

17:00

Welcome cocktail




Friday, 3 February 2017




08:00–08:30

Registration

Practical workshops: NIV in the clinical setting: when, how and where

Each workstation will be repeated four times; participants will be divided into four groups and rotate each workstation.

08:30–09:30

Round 1

Workstation 1: Ventilators used for NIV - J. Janssens, N. Hart, M. Chatwin

Workstation 2: Interfaces used for NIV - T. Köhnlein, M. Gonçalves

Workstation 3: How to start NIV in the acute setting - R. Scala, B. Schönhofer

Workstation 4: How to start NIV in the chronic setting - W. Windisch, P. Wijkstra, A. Simonds

09:30–10:30

Round 2

10:30–11:00

Break

11:00–12:00

Round 3

12:00–13:00

Round 4

13:00–14:00

Lunch




Session 4: NIV - Special considerations

Chairs: J. Janssens and R. Scala




14:00–14:30

NIV in paediatric patients and managing transition to adult care - M. Chatwin

14:30–15:00

Specific problems when using NIV in COPD - W. Windisch

15:00–15:30

Practical approach to discharging the NIV patient to home - N. Hart

15:30–15:45

Break

15:45–17:00

Round table - troubleshooting: what to do when NIV not going well? - all faculty members

17:00–17:15

Conclusion & farewell - B. Schönhofer
More events