EAPS 2020 Virtual Congress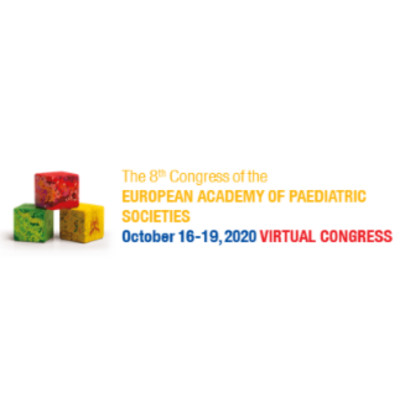 Exhibit
Symposia
Workshops
Organiser
Sponsor
The Congress is organised by the three societies: the European Academy of Paediatrics (EAP), the European Society for Paediatric Research (ESPR) and the European Society of Paediatric and Neonatal Intensive Care (ESPNIC) who decided to transform to a fully virtual congress, under our congress motto "Shaping the Future of Child Health".
A central feature of the Congress are the free scientific papers presenting new information from all areas of paediatric medicine and child health. Submitted abstracts to EAPS 2020 will facilitate robust debates, thoughtful conversations and fruitful collaborations, with the future of paediatrics being greatly enhanced as a result. We encourage you to submit your abstract and to share your experience and results with the broad paediatric community.
More information about registration and programme can be found on the Event website.
Late-breaking Abstract Submission Deadline: August 17, 2020 at Midnight CET.
Registration available online here
Programme available online here
More events