DIVI 2021 - German Interdisciplinary Association for Intensive Care and Emergency Medicine Congress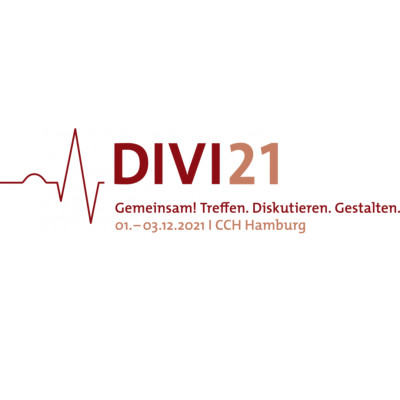 Exhibit
Symposia
Workshops
Organiser
Sponsor
We are counting on the fact that we can meet again in person this year and are already looking forward to welcoming you to the largest congress for intensive and emergency medicine in the German-speaking region in Hamburg.

Together!
To meet. To discuss. Shape.
Our motto is more relevant than ever. In recent years we have seen radical changes in intensive care and emergency medicine, with regard to new possibilities in therapy, therapeutic procedures and treatment strategies, but also in the political framework. A large number of legal changes and requirements have been initiated or are in preparation that will significantly and permanently change intensive care and emergency medicine. New opportunities for further training have opened up for acute and emergency medicine, sector boundaries are to be dismantled in large emergency centers and new treatment methods in intensive care medicine open up new paths, but also the need for discussion to limit these.
We will enable the exchange and discussion between all professional groups in the spirit of our motto with both new and proven formats. Pro-contra sessions, discussion forums, voting formats or panel discussions are available for this in addition to the MEET THE EXPERT sessions, CAMPFIRE meetings or the hands-on courses. Of course, we are also running our well-known and proven training series in Hamburg again.
Programme Available Online here
Registration Available Online here
More events