Deutsches Smart MEETING 2017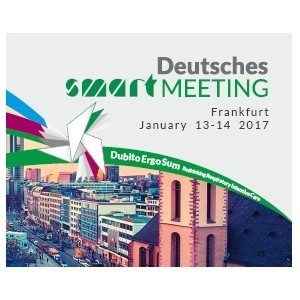 KEYNOTE SPEAKERS
******@***rm.unicatt.it
Past President - Italian Society of Intensive Care Medicine and Anesthesiology

Chair, Dept. of Anesthesiology and Intensive Care Medicine - Catholic University of Rome A. Gemelli University Hospital

President - European Society of Intensive Care Medicine (2016-2018)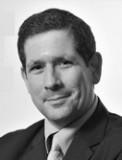 ******@***sls.aphp.fr
Director, Medical Intensive Care Unit - Hôpital St Louis, Paris

Professor of Medicine - Paris Diderot University

Editor-in-Chief - Intensive Care Medicine (2013-)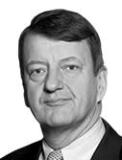 Editor-in-Chief, ICU Management & Practice
******@***icu-management.org
Professor - Department of Intensive Care Erasme Hospital Université libre de Bruxelles

Brussels, Belgium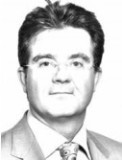 ******@***psl.aphp.fr
Medical-Surgical Intensive Care Unit, iCAN, Institute of Cardiometabolism and Nutrition, Pitié–Salpêtrière Hospital. AP-HP, Greater Paris University Hospitals, Pierre and Marie Curie University

Editorial Board Member since 2004
******@***policlinico.mi.it
Guest Professor - University of Göttingen, Germany
Exhibit
Symposia
Workshops
Organiser
Sponsor
Venue:
InterContinental Frankfurt Hotel
Wilhelm-Leuschner Strasse, 43
Frankfurt - Germany
Places Number: 500
OFFICIAL LANGUAGE
The official language of the Meeting is English. No translation provided.

Organizing Secretariat:
START PROMOTION S.r.l.
Via Mauro Macchi, 50
20124 - Milano (MI)
Tel.: (+39) 02.67071383
Fax: (+39) 02.67072294
Email: [email protected]

HOW TO REACH THE MEETING VENUE
The meeting venue is located in the city centre, a 5-minute walk from Frankfurt Central Station and well connected to Frankfurt International Airport.
From Frankfurt International Airport
Distance to the meeting venue: 12 Km (approx. 20 min. by taxi).
Public transport: Direct connection to Frankfurt Central Station by "S-Bahn" lines S8/S9. The Frankfurt Central Station is at walking distance to the meeting venue.
From Frankfurt Central Station
(Hauptbahnhof) Walking distance to the meeting venue (1 Km).
Frankfurt Underground
(U-Bahn) Metro station: Frankfurt Hauptbahnhof (Frankfurt Central Station).
Before November 15 After November 15 On-site

Fees are outside the scope of VAT
Online pre-registrations should be submitted before December 21, 2016. Later registrations are possible on-site only.

Registration fee includes
Congress bag

Badge

Attendance Certificate

Coffee breaks

Lunches

The congress bag is guaranteed to pre-registered participants only


ONLINE REGISTRATION
Both registrations to DEUTSCHES SMART MEETING and hotel reservations should be done online at www.startpromotion.it Please read the instructions carefully before starting your registration/reservation

Cancellation policy
A 50% refund of the registration fee will be paid ONLY for cancellations notified in writing before December 13, 2016. No refund is due for later cancellations.

Friday Jan 13




Session 1




09.00

How people use PEEP in ARDS G. Bellani

09.30

The physiological meaning of PEEP J.J. Marini

10.00

High PEEP does not prevent opening and closing M. Cressoni

10.30

Is high PEEP mechanically useful, irrelevant or dangerous? A. Protti

11.00

Coffee break




Session 2




11.30

Just a question of low tidal volume (6 or below)? R. Brower

12.00

Does the lung protective strategy conceptually include high PEEP (greater than 15)? S. Jaber

12.30

Mechanical ventilation, cytokine cascade and distal organ damage: are they clinically relevant? V.M. Ranieri

13.00

Does spontaneous breathing in early ARDS make sense? M. Antonelli

13.30

Lunch




Session 3




14.30

Is extracellular matrix the core of VILI? P. Pelosi

15.00

Driving pressure and PEEP: which relationship between them? M.B. Amato

15.30

Why did HFOV (open lung plus very low tidal volume) fail? A. Slutsky

16.00

The mechanical power: does it add anything to what we already know? L. Gattinoni

16.30

Coffee break






Session 4









17.00

High FiO2 : a forgotten enemy? M. Singer

17.30

Which hemoglobin level when treating lung failure? J.L. Vincent

18.00

What drives, what controls respiration G. Hedenstierna

18.30

Esophageal pressure: research or clinical tool? D. Talmor




Saturday Jan 14




Session 5




09.00

High-flow O2 : a solution for which problem? A. Mercat

09.30

Driving pressure: the new grail for limiting VILI? D. Dreyfuss

10.00

Indications for extracorporeal lung support M. Quintel

10.30

Ventilation during extracorporeal support: why and how A. Pesenti

11.00

Coffee break




Session 6




11.30

EOLIA and SUPERNOVA: why we carried them out A. Combes

12.00

EOLIA and SUPERNOVA: why we shouldn't have ever carried them out J. Mancebo

12.30

The randomized trial sequence in ARDS: what really came out? B.T. Thompson

13.00

Noninvasive ventilation in ARDS E. Azoulay

13.30

Farewell lunch
More events