Critical Care Reviews Meeting 2020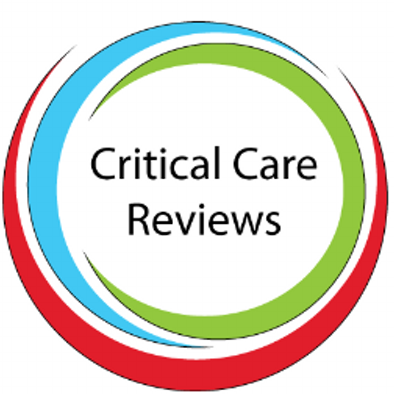 Exhibit
Symposia
Workshops
Organiser
Sponsor
Now in it's 8th year, the Critical Care Reviews Meeting brings the chief investigators for the best critical care trials of the previous year to Titanic, Belfast, to discuss their studies. We aim to decide whether these trials are sufficiently robust to support their findings and if we should consider changing practice on the basis of them. To help in this endeavour we invite world leading experts to provide independent editorial overviews and have panel discussions to delve deep into the specifics of each trial. In addition, we also have detailed discussions on research methodology, to encourage critical thinking about the scientific findings which form the basis of our clinical practice. It's not just about specific trials though; for 2020, we have a distinguished panel of trialists, methodologists, statisticians and clinicians provide insight into the mysteries of clinical trial interpretation. We also have the annual honorary John Hinds Trauma Lecture, and finish the meeting with the incredibly popular "Informal Chat", where the faculty and delegates congregate in the bar and an enormous, meandering discussion about all things critical care takes place.
Based on our feedback from last year, we've reverted to keeping everyone on the same floor during breaks. In addition, we will also provide a sleeping area for those post-call to rest for a few hours as needed. As before, we are offering unrivalled free childcare and a baby feeding area, where the meeting will live streamed. All dietary requirements are catered for also. Please get in touch if you have any specific needs. We sold out last year, so please don't delay if you want to attend. As usual, CPD points will be applied for in due course.
Programme will be available soon...
Registration available online here
(A) Consultant / Specialist / Attending
Doctors who have completed their post-graduate training and work independently
(A) Non-Consultant Doctors
Doctors still in training or working in non-training posts, and veterinary surgeons
(A) Doctors on Maternity/Paternity Leave
Delegates on maternity or paternity leave at the time of the meeting and on reduced pay
(A) Nurse / Allied Health Professional
Nurses or Allied Health Proessionals, including physiotherapists, dieticians, pharmacists, critical care scientists & technicians, epidemiologists, data scientists, methodologists and statisticians
(A) Nurse / Allied Health Professional on Maternity / Paternity Leave
Delegates on maternity or paternity leave at the time of the meeting and on reduced pay
(A) Student
Delegates in full time education at the time of the meeting
(B) Thursday COMBINED Wine Reception & Titanic Exhibition Tour plus Live Music on Nomadic
Includes food & drink
(B) Thursday Evening Wine Reception & Titanic Exhibition Tour ONLY
Includes finger food & drink
(B) Thursday Night Live Music on Nomadic ONLY
Includes food and drink
(B) Friday Night Rooftop Party
Includes food and drink
(C) Childcare - Thursday 16th
Children aged 3 months upwards
(C) Childcare - Friday 17th
Children aged 3 months upwards
(D) Low Income Country Delegate Support
100% of this support is used to offset the cost of attendance of delegates from low income countries
More events