Critical Care Canada Forum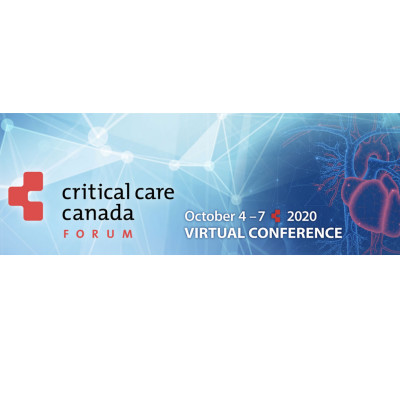 Exhibit
Symposia
Workshops
Organiser
Sponsor
This year, CCCF will reach the world.
Our regular lives have been interrupted. Priorities have shifted the way we work and the world in which we work is changing rapidly. All of this is unprecedented in our lifetime. CCCF's annual Conference is changing this year to meet this new reality.
Join your national and international colleagues for a virtual learning experience, presenting the most cutting-edge scientific data, with the world's leading experts. As we meet unpredictability head on, we will lean on each other to adapt in the face of extraordinary challenges.
Registration will open soon for CCCF 2020 and additional pre-conference educational events to which all delegates will have access.
Experience:
The top speakers in the world
The best science in critical care
A new and impactful way to get connected
The newest critical care data in sepsis, ARDS, AKI, brain injury, coagulation, inflammation, organ donation, ethics, inter-professional teamwork, and of course COVID-19…
Note: The Virtual meeting will take place in EST (Toronto)
Registration available online here
Programme available online here
More events