Area Critica Congress 2022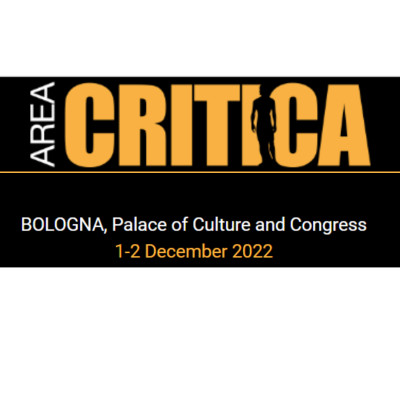 Symposia
Workshops
Organiser
Sponsor
CRITICAL AREA is a congress dedicated to the clinical-organizational problems and to the scientific aspects of all the clinical conditions characterized by instability of the vital functions, which require support and advanced monitoring. CRITICAL AREA is aimed at all the specialties involved: anesthesia, pulmonology, emergency medicine, surgery, cardiology, nephrology, infectious disease, etc., and at all the hospital organizational declinations in which patients are welcomed: resuscitation, DEA, respiratory intensive care , sub-intensive care, coronary units, post-operative intensive care.
How many questions does CRITICAL AREA generate! Why another congress?
Because the congress events dedicated to these issues are largely linked to the scientific societies of each individual discipline: the SIAARTI annual congress for anesthesiologists, the AIPO and SIPIRS congresses for pulmonologists, the SIMEU annual congress for emergency doctors, etc.
AREA CRITICA wants to break this schematic vision and make concrete, at least for the days of the congress, the multi-disciplinary European vision of critical care medicine and intensive care medicine; the congress was created to share the different visions and approaches, the different diagnostic-therapeutic procedures and algorithms, creating a common lexicon among all the specialties.
Why CRITICAL AREA?
Patients are usually treated in wards closed to the specialization of the referring doctors and to the organizational model, primary/help/assistant, thus losing the possibility of considering the pathology and the necessary treatments as an AREA, to which the different specialties and the different units organizational structures contribute to ensure the continuity and integration necessary for optimal care of the patient.
AREA CRITICA is therefore the image that inspired us. An open place, without walls and divisions to which everyone contributes with different cultures and experiences. A congress that will go beyond the usual classroom activities to focus more on discussion in open and shared spaces, such as corners for small group discussions in exhibition spaces, seminars, simulations, arenas for major debates, etc.
More events