Aferetica Congress 2022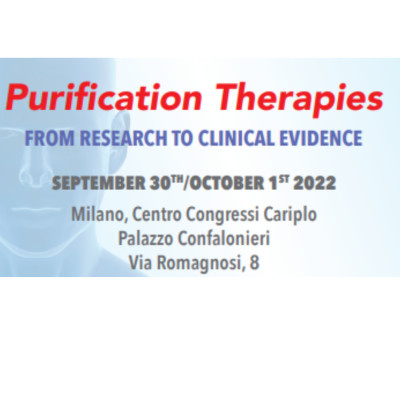 Symposia
Workshops
Organiser
Sponsor
The Workshop - 'From Research to Clinical Evidence' is part of a long journey involving an interdisciplinary group of clinicians, researchers and industry partners in an innovation-oriented Collaborative Research cooperation, a concept on the basis and the origins of the greatest medical breakthrough. It is a journey of discovery that allowed to move from ideas to knowledge up to concrete achievements.
This year we are taking an important step, both in the field of Transplantation, where ideas have been transformed into knowledge and therapeutic systems, and of Inflammatory Diseases, where the widespread application of innovative therapies, also conceived and developed within these kinds of meetings, allows us now to discuss the burning issue of Evidence-Based Medicine.
We hope that this meeting will allow, if not to say definitive words, to take a step forward in the knowledge of pathologies, therapies, on their development and their clinical use. We thank the Scientific Committee and all those who are by our side with their ideas, their knowledge and also with their criticisms, in this adventure.
Registration Coming Soon..
More events